Afro dance hall artiste Nimore: I am back like I never left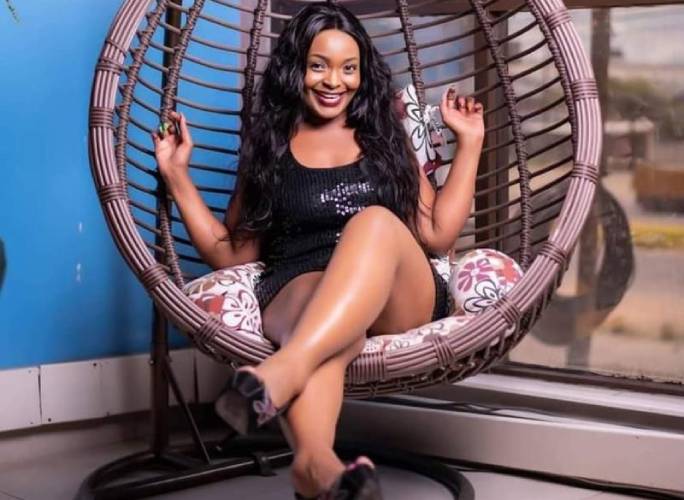 ESTHER WAIRIMU aka NIMORE, an Afro dance hall artist, has been away from the music scene for a while now. She tells JAEL MUSUMBA what she has been up to and what her fans should expect as she makes a comeback
You have been off the music industry for quite sometime. With your new stage name, some of your fans may not remember you. Could you remind them who Nimore is and where you have been?
Nimore is a songwriter, singer and performing artist, specifically focusing on Afro dance hall. I ventured into music in 2004 when I featured in the boy group, Wakimbizi, which was my first album. That's where my musical journey started. I faced a lot of challenges because the music industry is capital intensive and being a woman did not make it any easier. So I took some time out doing other things so that I can get resources to invest in my music career. Meanwhile, I have also been working tirelessly to hone my own unique sound.
You were first known as Eysha, then you changed to Nimo and now you're Nimore. Why have you been changing your stage name? How has this affected your career?
The deviations of my names tell a tale of the journey I've been through and the different stages of transformation. Eysha was a great name but after sometime, I realised that I needed to be more authentic, so I decided to change it to Nimo, which is a derivative of my maiden name, Wairimu. But since Nimo is a common Kikuyu name, I altered it a little bit to make it unique. That is how Nimore came about.
You first came to the limelight in 2004 after you featured in Nishike Polepole by Kenya's pioneer boy group, Wakimbizi. How did you find your way to Wakimbizi and where did the group go?
I wasn't a group member but I just featured in their first album. We worked on the hit song together. The album had other hits like John and Hello Hello. It was a great experience, especially being my first time in studio. It was such an honour working with them as it surely opened doors for me to kick-start my musical journey. The group members are still around but not pursuing music anymore.
Why is it always hard for musicians to stick together as group?
Well, that is actually a matter of interests. Interests always determine the longevity of any group. It's the only thing that determines whether the boat will float on or sink. We can't all want the same thing all the time; at times, things happen that pull us in different directions and that's just what life is.

What are the limits of working in collaborations as opposed to as an individual?
I don't think that there are limits in working as collaboration. I believe that when you collaborate, you join efforts in terms of ideas and fan base and together you achieve something great.
What got you into music?
I've always loved music and I've always had this dream to have a musical career ever since I was a small child. I loved performing from as young as four years old. I would insist on being given a chance to stand in front of people at parties and sing. But my musical career kick-started when I collaborated with Wakimbizi.
What do you enjoy most about being a musician?
The fact that I get to create art that inspires and motivates someone somewhere.
How did you learn to sing or write the music?
This is what they call star seed. Nobody taught me; it's just natural.
In 2010, you worked with Grandpa Records….
Yes, it was a one-year contract that saw me grow career wise. It was a great experience to interact with legends like DNA, Amelina, Pizo Dizo and Kenrazy and also got to work on some major hits.
Why did you choose to go solo after ending ties with the label?
Working with the label was great because it gave me muscles; otherwise, I would have really struggled to get where I'm today. The label is the copyright owner of all the projects done under it. I became independent so that I could own my projects and have creative control of my musical career.
What is the biggest challenge you faced when you joined the music industry?
Just like in any other industry, I faced sexual harassment in music. Female artists being asked for sexual favours in the music industry is the norm. It's generally harder for women to make it. You just have to know what you want and how you want do it and stick by it - no excuses! This generally means that your principles will determine the direction and longevity of your career, though it will take you longer to get something done.
Having stayed off the industry for sometime, how hard is it to make a comeback?
It's like starting all over again, only that this time you have a road map and a few networks that will make the journey easier. But I'm very excited about where I'm and where I'm headed. The only way is up!
Tell us about your latest song and your collaboration with Boma Yetu Media?
My latest song is called Kasheshe, which I worked on together with Boma Yetu Studio. The reviews are amazing - people love the new direction of my music. Everything was done under Boma Yetu Media House, which is my brainchild and two other like-minded persons - Dj Sticky and Mathew Wesonga.
If you can have your fans remember one thing about you, what would it be?
That I was good at my lyrics. That's why I work so hard to ensure I improve and progress in one way or another.
Would you agree that it is very important to learn, study and understand the old music and music history?
To create something great in present or future, knowledge is key and that can only be achieved by focusing on the three points.
What's that one message you want to share with your fans?
I am finally back with a bang; expect new music that inspires and motivates all the way.