If he resuses to introduce you to his friends, dump him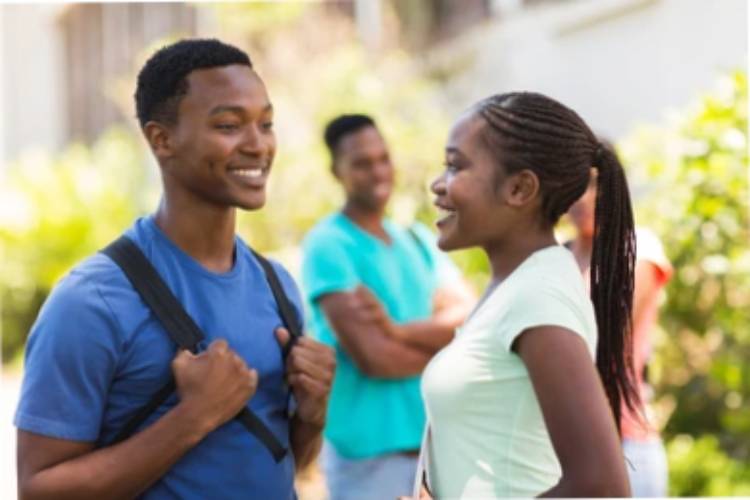 Watching a man introduce the woman he has been seen with is not funny. They almost always get fidgety, looking left and right as if they are about to attempt a sprint across Mombasa Road in the zooming chaos of traffic. And then they giggle because the woman is already upset that they had to think about it, before admitting, reluctantly, that this is the person they have been shacking up with.
"This is Mama Kamau," they will say. Or "Mama nyumba." A sneaky technique, because it acknowledges the shared roof, even conceding the throne of rulership to the fair lady. It is her house, you are admitting to the world, hoping they can read between the lines that you are in captivity. Maybe if you blink in Morse code, someone will see that you are crying out for a saviour. But for the moment, your liege is happy with the title. Of course, it is her house. You don't even know where the detergent is.
She might gripe over the fact that the first noun you attached to her was 'Mama'. Very maternal and respectful.
And while it is true that she is Mama Kamau, Jayden and Justo, she would much rather be identified as your wife first.
After all, before she was mama anything, she was the woman muffling grunts and throwing her legs behind her neck. She was the ka-girl you were running around Nairobi with, joined at the genitals. So now because she has brought three miracles with your big head into the world, she no longer deserves to be recognised as a woman? That, sir, is why men get stabbed.
"This is my girlfriend," is a safer bet. Simple, direct, and with minimal room for inference. Have they been together a week? Two years? Who knows? 'My girlfriend' is a tacit acknowledgement that people have seen each other naked, but are not impressed enough to invite the government into the union yet.
She might still protest, because when do they not. There is such a chasm between girlfriend and wife… even your divorced mum who has been seeing that 21-year-old mbogi genje chap is a girlfriend. Can we go with something that reflects ambition and pride? My woman, maybe. My lady-in-waiting.
Those of us who are inclined to poetry will tell you that the flowery pet name is a dangerous game. High risk, high reward. You rotate between 'Aswito' 'Babycakes' and 'Nyarbebe' long enough, and you have a weapon to thaw her out when she is breathing fire. But you also run the risk of one of your sugary monikers being met with "Na wewe unajua jina yangu kweli?" or being told to save your sweetness for the whores who text you at 3 am.
It is also a little cheesy to introduce your boo to a group of disappointed guys with something out of Pablo Neruda's collection.
"Fellas, this is my dark side of the moon. My cluster of stars. My pineapple topping on the pizza that is life." They will snicker, roll their eyes, and when you're not looking, try to get a taste of that pineapple topping.
I heard that a man from the Hustler Valley will never refer to a woman as his. He will simply point to the six children lined up next to her and say he has seen them around his house. He feeds them sometimes, you know, like stray cats.
I also know the cheers baba types refer to their women as 'Mamaa'. 'My gaidi'. Then there are those Coastal ones who will 'Mshikaji' and 'Mpenz' you, and before you know it, you have four children. And yet, no one will ever do it better than that man Emilio, the artist formerly known as President Kibaki.
"I want to make it very clear that I have only one dear wife Lucy" is immediately iconic. The fact that the dear wife being referred to was standing right next to Em when he made the pronunciation, fire in her eyes, fists balled in case anyone wanted to hurt her… I would have voted for that man again, I swear.
If your man won't call a press conference to yell at reporters for insinuating he has any other dear one except you, don't waste your time. If he still introduces you by your full government names as they appear on the ID, that one is not a keeper. If in the middle of presenting you to a room, he does not immediately realize that 'girlfriend' is insulting, and if he doesn't rush to correct it by dropping to one knee, what are you even doing? Ladies, you never have to ask 'What are we?'. Just wait for your man to introduce you.