Why Langata, Kibra August polls will be 'Mashemeji Derby'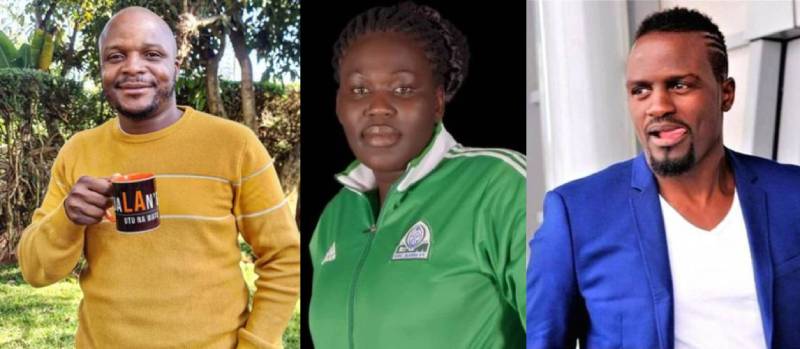 Arguably one of the biggest football rivalries in the region, GOR and AFC matches are never all about three points, but communal pride and identity as well.
The high-octane clashes rarely end in peace. Hooliganism, fuelled in part by alcohol and hard drugs, come with the package. Not to mention below the belt insults flying all over the place, including from very respected members of society.
In fact, some argue that a Mashemeji Derby without teargas is like tea without sugar – tasteless. In worst-case scenarios, the battles spill into the streets, with innocent motorists and businesspeople counting losses.
And now, it appears, the long-held football rivalry between the in-laws will play out in the political arena during the August 9 elections in Kibra and Langata constituencies.
The Kibra race will pit a student against his teacher, while the Langata clash is a duel between the perceived 'sofa set branch' and the 'real' fans. Mwalimu Peter Orero, the man who helped shape McDonald Mariga's football career at Kamukunji will go head to head with his former student for the Kibra parliamentary seat.
Just across the river, in the adjacent vote-rich Langata Constituency, Sally Bolo, the immediate former Gor Mahia treasurer will face off with comedian Felix Odiwuor, better known as Jalang'o. While Jalang'o could be popular with the youth, Bolo speaks the language of most football fans, just like Orero and Mariga.
A firebrand and fearless sports administrator, Bolo, who is credited with digitizing Gor Mahia's gate collection through e-ticketing during her tenure as treasurer will take on Jalang'o, also K'Ogalo damu, for the Orange Democratic Movement (ODM) party ticket.
"Most people here recognise Jalang'o face because he has been on the television and radio, but Sally has a special place in the heart of most of the football fans," James Omondi, a member of Gor Mahia Kibira-Branch told Nairobian.
Jalang'o and Bolo faced off for the first time last weekend at the Undugu Ground in Nyayo-HighRise estate when they shared a podium in a joint vote-hunting mission for all Langata Parliamentary aspirants. The rally was also attended by Raila Odinga's nephew Jaoko Oburu Odinga, and Oscar Omoke who came second after incumbent Nixon Korir in the last polls.
Both Omoke and Jaoko, who is the son of Raila's brother Oburu Odinga, have also expressed interest to topple Korir, the 'outsider' who won the seat in 2017. The Kibra and Langata politics has for long been dominated by the Odingas.
Bolo, a human resource practitioner with an interest in financial and sports management, now finds herself in the middle of strong male adversaries. But no, she isn't drawing the gender card and insists her qualification and ability is as good as any male aspirant in the race.
"Being a woman in a male-dominated race hardly scares me. As a young person, my focus is to base my campaign on policies. Being a resident of Langa'ata, I know the gaps that exist that need fixing. With constant consultations, transparent management and a humane approach to issues affecting fellow residents, I believe we can make Langata a shining beacon for others to emulate," says Balo.
And in Kibra, McDonald Mariga, the first Kenya to have played in the UEFA Champions League and the first East African to win the most coveted European trophy, is aiming to gun down his Kamukunji High School head teacher and football coach, Peter Orero.
Orero is a football fanatic and administrator who shaped many careers, including Dennis Oliech and Victor Wanyama. The two first clashed about two years ago in a hotly contested by-election following the death of Ken Okoth on 26 July 2019.
Mariga, then running on a Jubilee ticket came second behind ODM candidate Bernard Imran Okoth. 'Big-Mac' got 11,230 against Okoth's 24,636 votes. Orero had lost to Okoth in the primaries. But Mwalimu is now back, ready to face off with his former student one more time.
"My people of Kibra, I want to knock at your doors, I want you to ask for your votes once again. Not because I want the job. No, I want us to grow together. Let's elevate one another," he says.
The Kibra race also attracted Eliud Owala, who on several occasions came to the rescue of both Gor Mahia and Ingwe with financial donations. Owalo, who is on Deputy President's United Democratic Alliance (UDA), is yet to officially declare whether he will be going for the Kibra race.
If he decides to go for the Kibra seat, the race will be a complex one for football lovers, especially the Gor Mahia and AFC Leopards fans who must make a decision, either based on party or club affiliation.?