My late lover gifted me million to gamble in casino the day we met — Shay Diva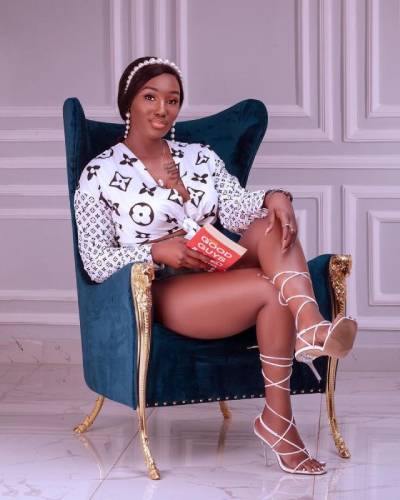 Musician Sheila Mburu popularly known as Shay Diva is all about the soft life. She is beautiful, sassy and enjoys exquisite things. She doesn't mind the gold and diamonds that life showers her with.
She was living her quiet, fancy life until recently when a photo she had taken driving a Toyota Prado V8 went viral.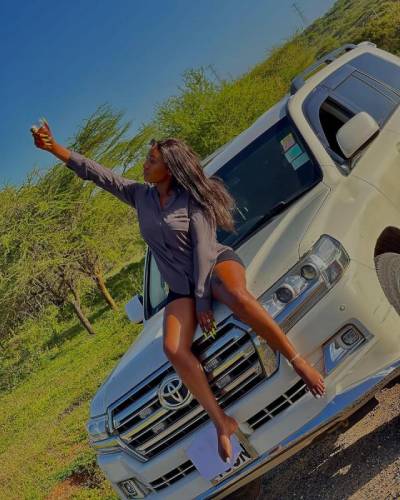 The 29-year-old has been accused of stealing the car from her late Indian boyfriend Pankaj Kumar Dodhia popularly known to many as PJ Kumar. Police repossessed the car and the matter is still in court.
Speaking about her relationship with the late businessman, Shay Diva revealed that they first met in 2015 in her home town, Kitale, where Kumar was running a hardware business.
She claims at the time, she was in a serious relationship, and despite Kumar's consistent advances, she was not keen to date him.
However, in April 2017, they met at a Casino in Hurlighham, Nairobi. After some chitchat, Kumar handed her Sh1 million to gamble on his behalf and was very impressed after she won Sh2.4 million. Shay Diva says at that point, their romance sparked.
"I was single. He told me his family was in the UK and had not come to Kenya for over 10 years, so he was lonely. I didn't mind dating him. A week later, he invited me to Kitale. He paid for my flight and we went to a casino in Eldoret. That day, I didn't win much, only Sh100,000," she added.
Shay says what made her get attracted to him was the way he treated her like a queen.
"He had a very good heart and he treated Africans well especially his workers."
After a month, she moved into the tycoon's house in Milimani Estate in Kitale and he put her in charge of his home.
Over the years, the tycoon gifted her homes, "He treated me like a queen. He always wanted to give me the best. He bought me three mansions in Diani, at Elgon View Estate in Eldoret and in Kitengela where I stay when I'm in Nairobi. I am also building my retirement home in Kitale which will soon be completed and he made sure I got the best contractors. He knew I was a smart woman and I was taking good care of him," says Shay.
Apart from the homes, he bought Shay Diva four cars, the first one was in 2019 during Valentines Day, PJ brought her a Toyota Auris.
In April, she suffered a miscarriage, and to console her, he bought her a Toyota Prado V8.
And last year in March, he bought her two Mazda Demios to start a taxi business.
"He was a kind man. He funded my tender business and gave me a monthly allowance of Sh300,000," she says.
Coming from a humble background and being the firstborn in a family of three, Say Diva went to Mukumu Girls Primary School then Loreto Convent for her high school education and pursued nursing at Kenya Medical Training College (KMTC) in Lodwar.
She later started her company Riontoshi Limited where she does supplies and tenders as well as an upcoming musician.
"I have loved singing since I was in class six. But my mum was strict and she wanted me to focus on my education. So I stopped it until 2018 when I was stable and able to pay for my videos and recording sessions. I use my music career to make connections for my business, right now music is not paying for my lifestyle."
Talking about the death of her boyfriend, Shay Diva says she was devastated and is still in mourning.
She claims his health started deteriorating last November. He was diabetic.
"He was admitted at the Eldoret Hospital with diabetes and high blood pressure complications. When I went to visit him in hospital, he had withdrawal symptoms since the doctors had requested him to stop drinking. He was in a bad state. Unfortunately, on April 22, his house boy called me informing me he had rested," she said, adding, " I woke up and prayed for him. He was cremated the next day."
The musician revealed her focus now is her music career and business ventures.
"In the next five years, I will hopefully have my record label with a few artistes who I will be managing."