This is why a man and a woman can't be just friends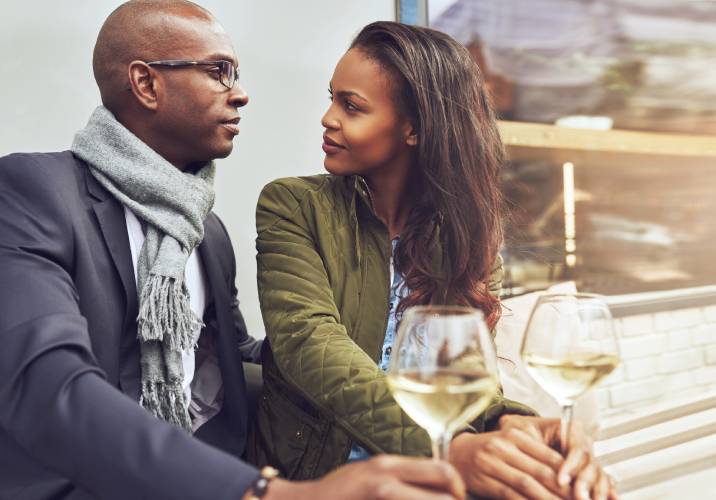 We all have that one person of the opposite gender who is suspected of being more than just a friend, and with good reason.
Platonic friendships are suspicious because they can swing to FwB (friends with benefits) at the twitch of a pubic hair. The friends don't even have to be attractive. Stuff just happens. This is why a man and a woman can't be just friends. I know women try to pretend that they can be cosy aka BFF with a member of the opposite sex without 'anything' happening , until they find themselves being ridden the way a Wild West bandit works a stolen horse. Thing is, men don't have platonic friends. Never.
They simply have women they haven't banged yet and will be constantly be on the look out for an opportunity to hit it. Like I said, they don't even have to find her attractive and they can wait patiently for years, even decades. They are not called mafisi for nothing.
Those friend zones we usually talk about are simply deep-seated but unexplored sexual desires between friends. Like a dump match stick, they are an explosion waiting to happen if just one spark — alcohol, ovulation, extreme happiness or sadness — thaws the dampness away.
We will never say it aloud, but most people have fantasised about banging their platonic friends — just once for curiosity's sake, to check what would happen to the, uh, cat. Even our born again brothers and sisters who live in the light have probably secretly flirted with the thought of 'accidentally' crawling into bed naked with a brethren with whom they are good friends if they bumped into them in a strange town or country where no one knows them. And you know the trouble with platonic friends of the opposite sex? Opportunities and temptation to exchange saliva and fluids always arise!
They could be eating choma and the brain strays downstairs when their eyes lock accidentally. The shy smile that follows can lead anywhere, especially if hugs are exchanged. Or when one of you is having issues in their relationship and they have to pour and share everything including intimate information? C'mon! Your married BFF tells you they haven't had some for six months because of problems at home and you just shrug?
Look. platonic friends are always on standby mode. They're the real OG's on dial in case main bae messes themselves up. You just never know when they'll be useful. Women are emotional humans and anyone who gives a shoulder to lean on, whether the shoulder is a real shoulder or something else in form of a shoulder, they easily become jelly! If your woman has a platonic male friend, that's who she's going to get with when you mess up.
You see that one guy you are never worried about being around your woman? He would even call you when her phone isn't going through and tell you to pass over your phone to her? That one is the sting. The one to get with your woman. You've met him.
Had a drink with him, shared your packet of ciggies with and discussed about Chelsea, Arsenal, CBC and BBI. Dude has been in your house and eaten food prepared by your woman. But behold, verily verily I warn you, mahnz shall betray you. He will offer a shoulder for your woman to lean on and he will heat it and hit it.
Men see romantic potential and sex in any female they find attractive; that's why you should never buy these 'platonic male best friend' shenanigans. One silly mistake and he's in! You forgot to punctuate your texts? You didn't buy chocolates and flowers? Forgot her birthday? Boy will strike, badly so. Mahnz sees the crack in the window of your house from a kilometre away and if you miss the point, bro is helping you out. That's so platonic! No sane, straight man will fail to hit if the challenge and chance arises.
Mummy, you're having dinner with the love of your life and he receives a 'distress' call from his apparent female friend that he usually tells you he's known since for ever, he quickly chomoas a few thaos from his wallet for you to later on clear the bill, gets his car keys and rushes out like a possessed man to go save his friend leaving you mouth agape at the dinner table? That's her!
I know purely platonic friendships may exist, with no sexual and romantic expectations. But they are risky. There's no way a cat will be left to guard a glass of milk. However well fed, the pussy will eventually get the urge to wet its wick!