If we normalize nudity, we will as a result de-sexualize it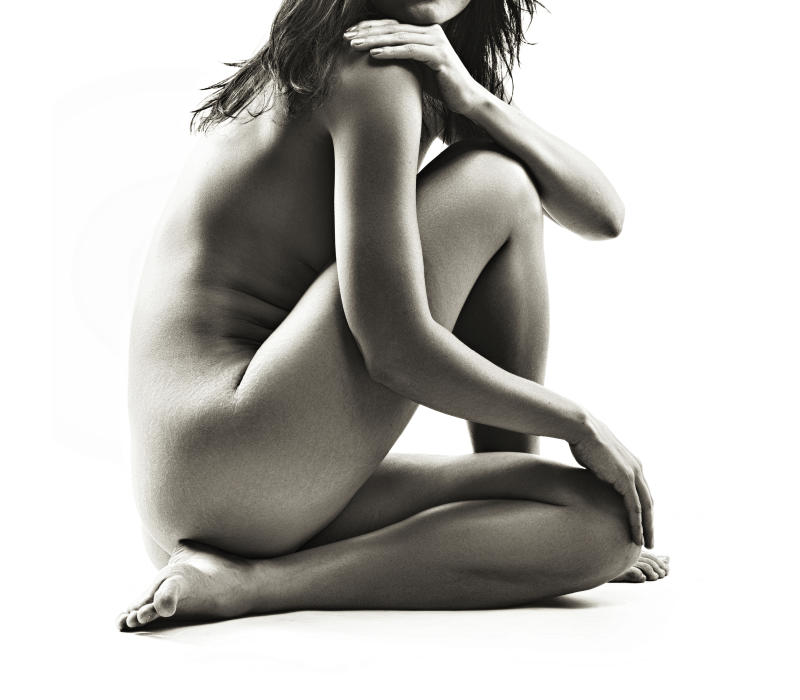 As a staunch feminist, I am embarrassed to admit that that I struggled a little bit to accept the concept that female nudity is empowerment. I could not fathom how posting public nude photos is a feminist statement. How does that help the cause? On the contrary, by showing our nudity, we are pandering to the male gaze and enabling the hyper-sexualisation and objectification of the female body. Or so I thought.
An interesting incident I had the other day left me ruminating on this and made me realise that maybe feminists are on to something. It was an ordinary Saturday. After completing some mundane household chores, I felt like I deserved a treat. I was in the mood for some wine and chocolate but I didn't have any in the house. There is a supermarket about a ten-minute walk from my house.
I figured I'd do a quick run to the supermarket and I'd be back before I knew it. I didn't bother changing out of my loungewear which consisted of a plain white T-shirt and some comfy jogger pants because, like I pointed out, the supermarket was a few minutes' walk from my house. I grabbed some cash and headed out. As soon as I got on the road, I ran into two men. As I walked past them, they started wolf-whistling and throwing kisses at me. Now, I am no stranger to street harassment.
As a somewhat attractive young woman, I am used to getting a fair amount of attention from the menfolk when I am out in public, so I didn't think much of it. I chalked it up to male degeneracy and continued on with my journey. A few minutes later I came across another group of men.
There were three of them. They were standing at the side of the road engrossed in conversation. However, as I walked past them, again, they all started ogling at me. This time I was taken aback a little. I knew I didn't look that good. Like I pointed earlier, my ensemble for the day wasn't exactly head turning. Not only that, my hair was in cornrows and I wasn't wearing any makeup. I usually get that much attention when I am dressed to the nines and have my face beat for the gods.
Once again, I ignored the incident and figured there was just an extraordinary number of randy men out that day. I continued on. After a few more minutes I crossed paths with another lone man. It wasn't until he came up to me and whispered something that I finally caught on to what was going on.
He said to me, and I quote, " Eeeeh madam, hizo matiti zimestand!" Here is something I neglected to mention about that particular Saturday; it was incredibly cold. Another thing you need to know is that I don't wear a bra when I am lounging around the house. For those who don't know, apart from sexual arousal, cold weather makes nipples hard and pushes them out. Unbeknownst to me, my taut swollen nipples were conspicuous underneath my T-shirt. This was what the men had been ogling at all along. I was mortified! I walked the rest of the way hunched forward in an attempt to hide my chest.
After I got home, I started thinking about this incident and how this thing that I had no control over was taken as a sexual invitation by these men. Then I thought about nudity as a feminist statement and it all started to make sense. Female bodies are not inherently and constantly sexual.
Nudity needs to be de-sexualised. If we normalise nudity, we will as a result de-sexualise it. The reasoning behind nudity being touted as a female empowerment tool is that if we show our naked bodies often enough, we will start to normalise seeing our bodies in a non-sexual way. The same way we see a shirtless man prancing around and think nothing of it, maybe one day visible nipples will be so normalised that I could walk around shirtless too and men won't see me as presenting myself sexually.
Those men were ogling at me because the only time they ever get to see a nipple is in sexual situations. If they had been exposed to more nipples in non-sexual situations, maybe they wouldn't have made such a big deal out of seeing my nipples. It would have been something normal for them to see and I wouldn't have had to go through that embarrassment. Some medieval people used to walk around naked and nobody would bat an eye because it was normal. So, yes, ladies! Let us de-mystify the naked female body. I have a dream that one day, men will be able to look at a naked female body without viewing her sexually.