Diana Marua receives iPhone 13, gifts worth over 300k for birthday celebration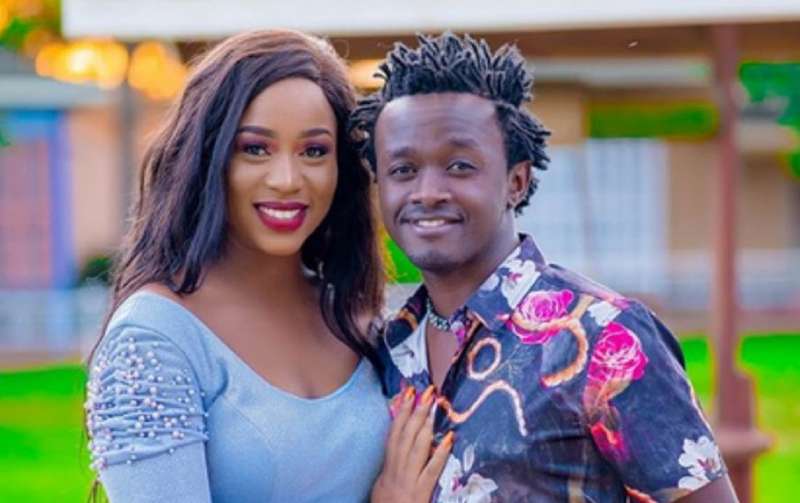 It was all smiles for musician Bahati's wife Diana Marua on her 32nd Birthday. Bahati threw a surprise birthday party for his wife a day after her birthday. The white-themed event was attended by media personalities. Among the bigwigs present at the party were The Kabus who gifted the couple with a trip to Mauritius.
But it was Bahati's friend who brought the house down with gifts worth 300k.
Diana could not keep calm after Ngechu handed Diana an iPhone 13 and a 100K cheque. She was overjoyed and hugged the friend amid objections from her guests. A bemused Bahati demanded for the gift so that he could hand the gift over to his wife himself. "...mrudishie akupee ndio nikupee..", while some friends commented that "Huyo ni bibi ya mtu, huwezi fanya hivo."
On her Instagram page, Diana posted, " Wueeh jana was a movie. I got a surprise gift, an iPhone 13 and 100k on top of it from my hubby's friend @ ngechus-jimmiy..."
Diana also took to her Instagram page to celebrate her husband for the surprise party. She wrote,
"Thank you, baby. That was the best birthday party ever. Thank you for always putting me in the front row. I appreciate you and I love you so much. Year 32 is the year of greatness."