I almost gave up on my music - Gospel singer Guardian Angel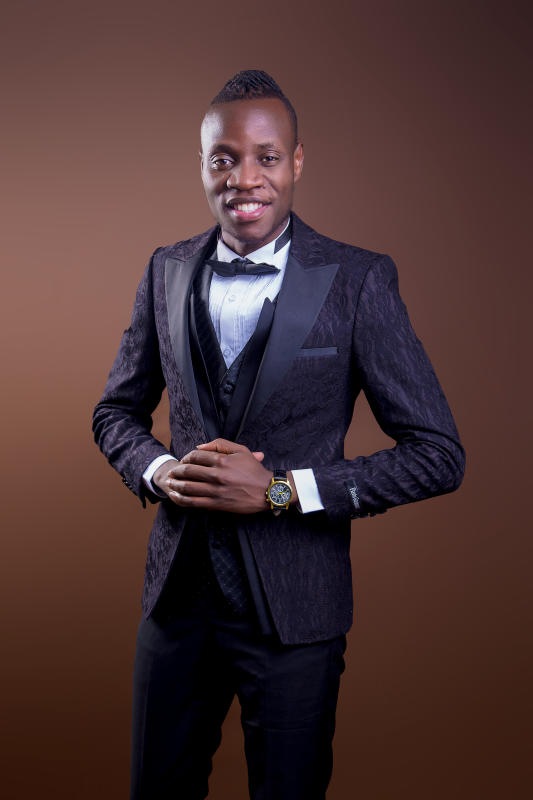 I almost gave up on my music in 2017 - Gospel singer Guardian Angel
Audiphaxad Peter a.k.a Guardian Angel went on a three-day fast to decide whether to carry on with music or look for another purpose. Here's what God told him.
You sing with such conviction. Your songs have spirit and life, what would you attribute that to?
Out of the abundance of the heart, the mouth will speak. I would say that having an intimate walk with God is key as well as investing in prayer. I really do love God.
What has been the greatest secret to you remaining relevant in the music industry so far?
I can only attribute this to the grace of God.
What are you most grateful for?
Where I am now. I've come a long a way. I think about times when I contemplated giving up on this gift of music that God put in me and how He has kept me here and blessed me. For this, I am grateful.
How do you ensure that you remain grounded in this slippery walk of fame?
Being intentional about studying the Bible and remaining grounded in church.
Are there measures you have put in place to ensure that you remain grounded in your personal relationship with God?
I talk to God about everything. I would say that helps.
How do you deal with life's discouraging moments?
Discouraging moments have come and gone. They have taught me to be more resilient because they don't last forever. I used to feel like giving up easily, but through the hard chapters I have gone through, I have learnt to dig in my heels and stay the course.
Hard chapters?
Yes. In 2017, I almost quit the music industry – things were just not working out. Then I decided to go on a three-day fast and give it one more try. If things didn't change, I was going to look for an alternative career. Well, that one last song was the one that tilted things in my favour.
If you could change something about your life so far what would it be?
Not a thing.
Who are some of the gospel artistes that you admire?
Emmy Kosgei, Sarah Kay and Eunice Njeri
Are they all your personal friends?
I consider Emmy Kosgei and Sarah Kay more as mentors. For Eunice Njeri, we are not personal friends but I just admire her straight spirit. She's the real deal, you can tell that she has a genuine relationship with God and that she is truly anointed; she is not in this industry just to provide entertainment.
Have you ever made a covenant with God?
Yes.
About what?
Well, that's personal but I'll tell you what, I've made covenants with God in my most desperate of times. I have come to learn that He keeps his word and responds to desperate pleas.
So far, what have you found to be the greatest source of compromise by gospel artistes?
Disconnecting from the source.
What is your ultimate goal in this industry?
To see deep restoration come to people through my music ministry – see people get healed, give their lives to Christ
What is the greatest piece of advice anybody ever gave you?
"Someday, you will win awards for your music. When that time comes remember to stay humble," said a friend.
What other talents do you have?
I play football and also consider myself to be a good athlete.
What makes you happy?
Getting feedback that my music impacted someone in a positive way.
Do you consciously check who you hang out with?
Yes. Relationships determine how far you go. Although, I'm generally more of a loner.
Do you consider it healthy for one to be a loner?
Well, it works for me. I find it healthy to have more frequent times of solitude where I can reflect and also spend time alone in prayer.
You seem passionate about the subject of prayer…
Through the years, I've come to recognize prayer as an investment that cannot get lost. There are things I see manifest in my life now that I prayed about 10 years ago and even forgot that I asked God for them, but He never did forget. In His time, he made the answers thereof manifest. The way I see it, prayer is a worthwhile investment.
What is your source of inspiration for your music composition?
The Bible – The Word of God.
Was music always your dream career?
Yes
How do you measure success?
One, accomplishments of the goals that I set. Two, ability not to worry about tomorrow.