Prof Solomon Igosangwa Shibairo is the new sheriff at Masinde Muliro Campus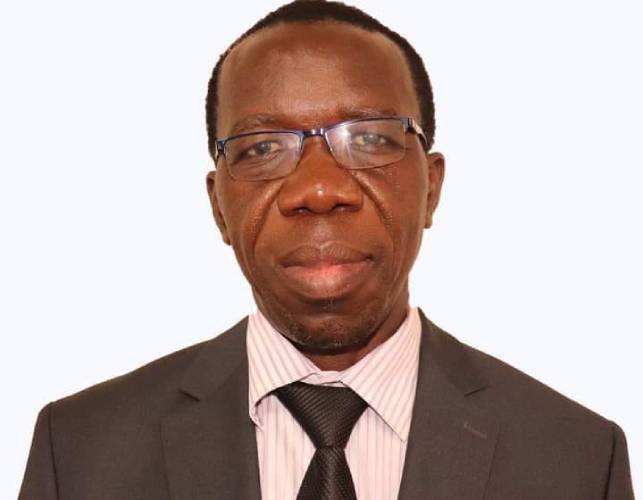 Prof Solomon Igosangwa Shibairo is the incoming Vice Chancellor of Masinde Muliro University of Science and Technology (MMUST). He is set to become the third VC of the Kakamega- based MMUST, taking over from the late Fredrick Otieno who left office on December 1, 2018 and died in 2019.
Since the exit of Prof Otieno, a part from Prof Shibairo, the university has had two acting VCs: Prof Asenath Sogot, who held the position for nine months and Prof Joseph Bosire who managed the university until July 2020.
Prayer day and inauguration will be held on Friday, 12 November, 2021 at the Graduation Square starting at 8am as per the November 1, 2021 communication signed by Deputy Vice Chancellor (DVC) Planning, Research and Innovation, Prof Charles Mutai.
In September 2021, PSC shortlisted and interviewed seven candidates for the position of VC with Prof Shibairo beating several candidates, including Prof Joseph Chacha, Kenneth Inyani Simala, Mary Abukutsa Onyango, Peter Nyamuhanga Mwita, Sibilike Khamala Makhanu, and Paul Shiundu Mwanza.
Prof Shibairo has been the acting VC at University since July last year. He also worked as the DVC in charge of academics and students affairs at Kibabii University, The VC is a specialist in horticulture and agronomy. He is also a member of the Kenya National Academy of Science, the food science and technology platform, and the Horticultural Society of Kenya. In addition Prof. Shibairo worked as an associate professor at the University of Nairobi from 1989 to 2003 before moving to Kababii University as DVC.
He holds a Bachelor of Science (Agriculture) degree from the University of Nairobi, a master's in Science (Agronomy) from the same university, and a PhD in plant science from the University of British Columbia.