Famous city brothel Sabina Joy closes doors for the third time, leaving thousands of sex workers in the cold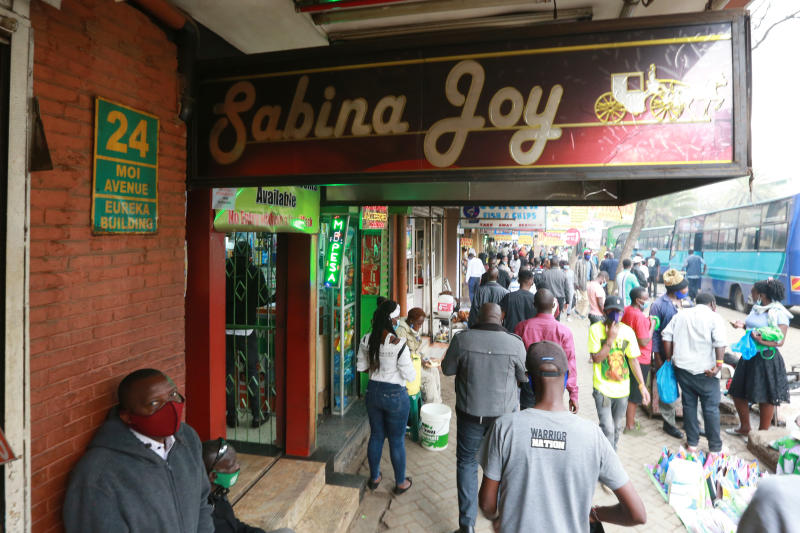 Club Sabina a.k.a Sabina Joy, one of Nairobi city's renowned night clubs On Moi Avenue is closed, The Nairobian can confirm.
A spot check by The Nairobian has established that other clubs and brothels along Moi Avenue are only offering limited services such as access to rooms. Moreover, they are not serving alcoholic drinks but soft drinks and other beverages such as energy drinks which are on high demand.
"We don't sell alcohol now, but the rooms are open for clients who want to use them even though most of the customers who come looking for girls prefer drinking first but we serve them soda and energy drinks now," said James Mungai, manager of a city club based along Latema Road.
A recent directive by President Uhuru to lock down Nairobi and four neighbouring counties to curb the spread of coronavirus, has badly affected business forcing city brothels and bars to come up with alternative means of staying afloat.
Among those affected is one of Nairobi's oldest clubs Sabina Joy. This is the third time the club has shut its doors since 2019 population census exercise.
Also read: https://www.standardmedia.co.ke/thenairobian/breaking-news/2001386738/hundreds-of-starved-nairobi-men-flock-daily-to-sabina-joy-to-test-waters?amp
The first time Sabina Joy was closed was last year during the March-June covid lockdown. On normal days, Sabina attracts thousands of sex workers and their clients.
In other downtown streets, the call girls prefer to lure their clients to lodgings along Luthuli and River-Road areas.
Hide your knickers
Hanging your underwear on a public clothesline makes them public property