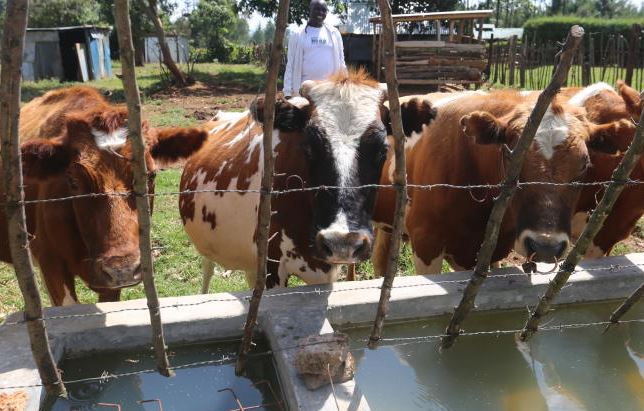 Philip Boit returned to Kenya four years ago after 20 years of skiing escapades in Norway and dived into dairy keeping with gusto.
Boit, 46, is the first Kenyan skier and first African to compete at the Winter Olympics cross country skiing. But in Kesses, Boit is on a race to redefine dairy farming on the plains of Uasin Gishu County, where most farmers grow maize and wheat on large scale.
New game
His 20-acre farm is now a centre of excellence after several false starts.
"This has been a learning curve. I returned home with high expectations but challenges in dairy keeping have sobered me up. I expected to replicate what I saw in Norway but it has not been easy because of many local production challenges," he says.
In Norway, most dairy cows produce more than 40 litres, but in Kesses and other areas in Uasin Gishu, Boit observes, most dairy farmers produce less than 10 litres per.
He started off with two Ayrshire cows which he says he grazed in a section of the farm not under maize. He also had two other cross-breed cows which would produce an average two litres a day, an amount only enough for his family's consumption.
"It was like a pilot project. I didn't want to start big. I nearly got discouraged by the poor production but I thought of solutions to better my venture," he says.
To improve his breeds, he started phasing out the less productive ones and ended up with Aryshire through Artificial Insemination.
Along the journey, he discovered the reason for low milk production was not feeding his lactating cows with good quantity and quality feeds.
He almost gave up but the endurance he gained in skiing and running, enabled him to improve his dairy production.
To survive, he had to change strategy.
"When I realised my problem was animal feeds, yet I had land and two tractors, silage and hay making came to mind. I had visited farmers in Norway and noticed that was their feeds plan," Boit notes.
He set aside three acres of his land and planted maize purely for making silage and in another one and half acres, he grew boma Rhodes grass for hay making.
Boit also leased a piece of land in Kitale to produce sufficient feed for his herd.
"After a few months, I realised the cows that produced two litres of milk a day were beginning to produce at least ten litres. I started to increase the food production," he says.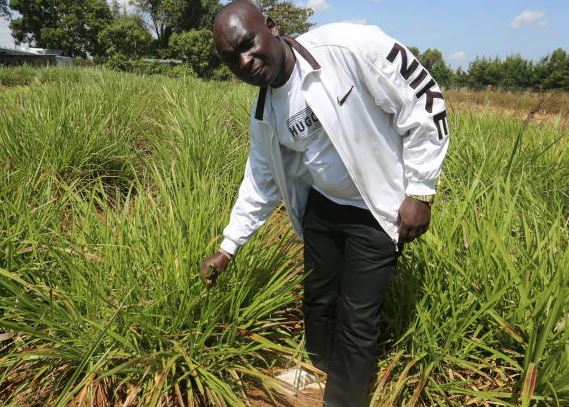 With two lactating cows, Boit (pictured) who expects to milk at least five cows in the next three months, says he milks 15 litres a day.
"With feeds issue sorted, my next plan is to expand the acreage under animal feeds to include sunflower to improve nutrition and increase milk production," he says.
One of the biggest hurdles since he ventured into dairy farming is the lack of extension services. He also cites high cost of feeds, animal drugs and poor milk prices. "It has been a challenge getting training and capacity building. There is lack of knowledge in most issues, especially in animal feeds, breeding and increased production," he says.
Heifer International, a US-based NGO has been supporting farmers to increase milk production and access training and extension services.
"My dream is to take my dairy farm to the level of Norwegian farmers," Boit says.
To boost efficiency, he has invested in an animal feed grinder and chaff cutter. Beatrice Mengich, a dairy extension officer in Ainabkoi, says animal feeds and feeding is a critical factor. She says scarcity of AI personnel in most areas has hampered improved breeding of cows.
"Farmers are also not getting adequate training on milk quality, handling, feeding and disease control. These factors affect milk production," she says.
She urges farmers to join cooperative societies for milk bulking, to help them fetch better prices.
To boost his income streams, Boit has established a poultry unit which has 500 layers, producing an average 480 eggs a day. He also runs an improved kienyeji section with more than 100 chicken and 350 broilers.