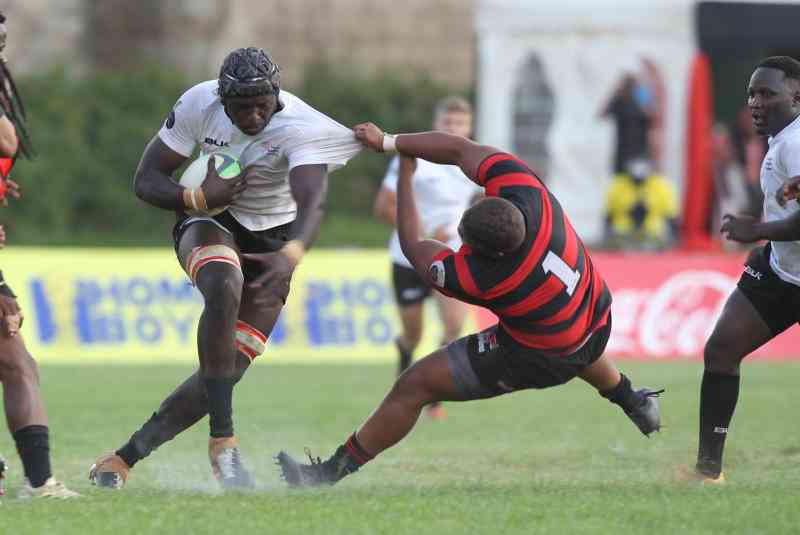 Kenya Simbas head coach Paul Odera is ready for the 2023 Rugby World Cup qualifiers scheduled to take place from next weekend in France.
The Simbas leave the country on Tuesday for the qualifier that will take place in Marseille and Aixen and Odera is beaming with confidence after preparing the team with tough Currie Cup matches.
Speaking after naming his final traveling team of 28 players, Odera revealed that they have improved both defensively and skill wise.
"Defence can be quite complex sometimes because of tackles, shape and attitude of the team. We have worked on all of those areas. Before Currie Cup tour, one of the areas of concern was tackles but for now I am satisfied we have handled that area well.
"We are confident that we have struck the right balance between experience and youth, we've also struck the right balance between skills, we've struck the right balance between personalities and how the team gels," said Odera.
The Simbas played in the Currie Cup; winning three and losing six matches to finish eighth in the competition.
Kenya meet Uganda in the quarter-finals on July 2 at Stade Maurice David and Odera is not writing off the Ugandans, saying their neighbors have prepared equally well.
"The boys are ready. It's been a year-long journey but now the boys are relishing the challenge to go and do Kenya proud by qualifying for the World Cup.
"However, Uganda is a dangerous team, particularly when facing Kenya. They would rather lose to anyone but not Kenya. They always raise their game when they meet us," said Odera.
"The mantra in camp is that this is the final... and that is how we are approaching the game next week."
Despite the squad facing a Sh10million deficit to take the entire technical bench to the qualifiers, the coach brushed it off as a non-issue with KRU Director Thomas Odundo positive they will make progress before departure.
"KRU like other unions doesn't have stable sources of revenue and we rely on sponsors and government support. Unfortunately, we have not secured any sponsorship and we are relying on government who are yet to respond to our request," said Odundo.
Shujaa veteran Collins Injera headlines the travelling party alongside Fijian-born star Jone Kubu who slots back in after a brief break.
Kabras Sugar captain Daniel Sikuta will captains the squad and will be assisted by Darwin Mukidza and Malcom Onsando.