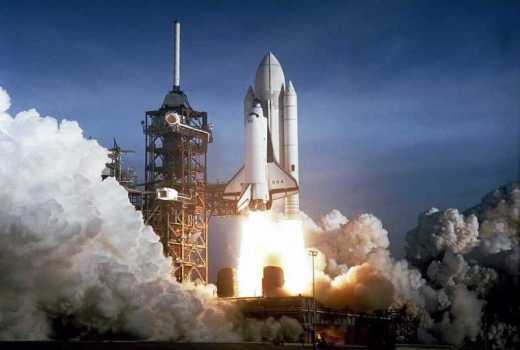 One of the most memorable moments of my undergraduate studies was not CATS, assignments or pledging. It was meeting one of the astronauts who landed on the moon, Charles Duke Jr. He had come to Kenya, not as an astronaut but as a preacher.
He showed us a video of their trip to the moon, a memorable experience. Earlier in my A level physics exam, I recall a question on calculating the escape velocity of a satellite. Escape velocity is the lowest speed the satellite must travel to escape from Earth's or any other massive body's gravitational pull.
Charles was among 12 astronauts who ever landed on the moon, our closest celestial neighbour. This was during America's famous Apollo programme 1961 to 1972. The Russians had unsuccessfully tried to land a man on the moon, their rockets failed them. But to give credit, they were the first to land a robot on the moon and confirm it was solid, not quicksand as was previously feared.
The interest in space goes beyond meeting the astronaut. An undergraduate course in quantum physics whetted my appetite for the skies and its mysteries. A few minutes at night in rural areas, where there is little interference from artificial lighting makes it easy to admire space with its constellations, galaxies, nebulae and lately "dark matter". The launch of SpaceX's Falcon Heavy rocket added to the allure of the space.
We are not the first to be fascinated by the space; it has awed humanity since the dawn of civilisation. No wonder, for lots of communities the sun was or is still a god. Once telescope was invented, studying space and its mysteries became easier.
Read More
Once the industrial revolution had run its course, with cars, planes, combine harvesters and all the other machines that make our live easier, it was logical that technology would extend to space. Our greatest enemy in our quest to explore and possibly exploit the skies and beyond is gravity, which pulls everything towards the Earth or towards any other big body.
Isaac Newton and his laws of motion helped us finally overcome gravity. Using his second law of motion, we discovered that by ejecting gases at high speed, there is equal and opposite motion. You saw the cloud of smoke as Falcon Heavy lifted off? That simple idea is behind the jet plane and the rocket propulsion.
In early days of space industry, we started by focusing on low orbit, just beyond the atmosphere. Later we took man beyond the atmosphere, after a dog had survived the same ordeal. We were not satisfied and later landed on the moon about 50 years ago.
The interest in space waned after moon landing. It was only revived with reusable space shuttle programme that lasted from 1981 to 2011.
The programme was successful in launching satellites and visiting the international space station but was plagued by accidents with two space shuttles involved in fatal accidents, Challenger on takeoff and Columbia on re-entry into the Earth's atmosphere.
Get good returns
In early part of space exploration, the Government was at the epicentre though private firms like Boeing that were given contracts to build the space shuttle and other crafts. The National Aeronautics & Space Administration (NASA) was established to manage the USA space programme.
Today, the private sector is making inroads into space industry, formerly reserved for governments. Why now? A 2017 report by Bryce Space and Technology, LLC for Australian Government identifies the following trends in space industry; technological advances, increased private investment, a global economy that is increasingly data dependent, an increasingly widely shared vision of space as transformative for humanity, and military/strategic developments around space as a crowded and valuable high ground.
The report says 50 countries have government space budgets and space. The industry was worth $345 billion in 2016. Does Kenya have any budget on space?
The late entry of private investors into space industry has a lot to do with barriers to entry which includes huge capital outlays from R&D to testing, to delivery and guidance of spacecrafts or satellites.
For investors, there are too few customers in space industry beyond agencies like NASA or Department of Defense. This affects profitability. If you negotiate well, you get good returns. Too often the buyer has too much power. The entry of private investors into this industry is explained by another fact, "Government agencies try to reduce costs by passing risks and uncertainty to private firms," says Ted O'Callaghan on Yale Insights.
The sector is slowly becoming profitable with launching of satellites for communication, research and in whispers spying. PWC (2016) adds another booming area, drones. FAA predicts there will be about 3.5 million drones by 2021. Their applications from delivery of drugs to military use are attracting private investors. We could also add planes into space industry but that they are no longer considered "cool" like launching satellites or exploring the outer fringes of the universe.
The key players in private space industry include Elon Musk's SpaceX. Musk was born in South Africa but is also a citizen of both USA and Canada. His dreams of starting a colony on Planet Mars to stop human extinction are very fascinating to say the least. He is also behind Tesla's electric car and other companies. He is the best example of a serial entrepreneur.
Other players in space industry include Boeing and Airbus, Orbital Sciences, Sierra Nevada Corporation, Virgin Galactic and Planetary resources. The last is backed by Google and intends to mine nearby asteroids! Axiom Space LLC started by former NASA employees intends to start a commercial space station like the current International Space Station (ISS).
Next big frontier
Can we revisit our San Marcos space station in Malindi? Can we start courses on space in our schools? Examples include Asteroid mining, the economics of space industry, managing space tourism etc. It seems the popular saying sky is the limit is no longer a metaphor; technology is making it a reality.
After computers, Internet & Social Media, all down here on Earth, the next big frontier is space. It is vast and full of opportunities. Let us pursue them and relieve planet Earth pressure. If we meet another extra terrestrial intelligence, we shall deal with the consequences.
—The writer teaches at the University of Nairobi.