Prince Philip and the world's dreamiest love story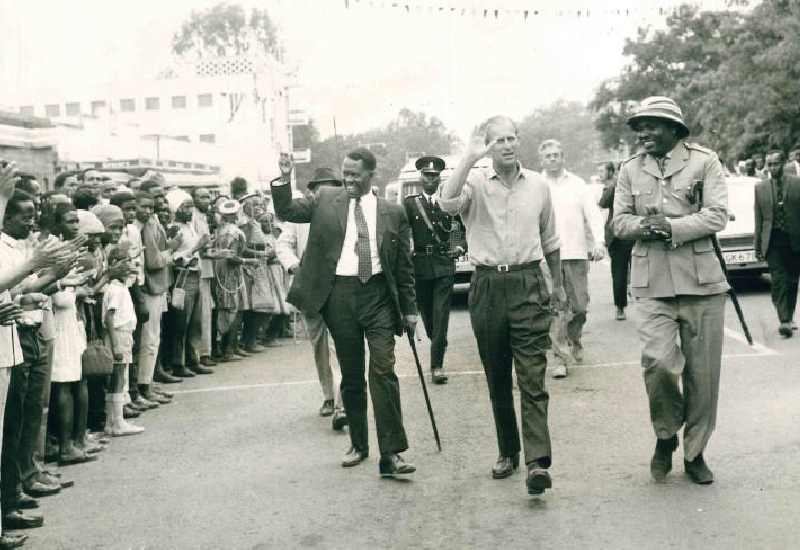 The death of Prince Philip, who died on Friday aged 99, brought to an end one of the world's dreamiest love stories.
Prince Philip and Queen Elizabeth had been married for 73 years, a union that braved distance, a glaring gap in social status, disapproving relatives and claims of infidelity. Most recently, their marriage has survived the coronavirus that ravaged the United Kingdom, one of the hardest-hit nations in the world.
The couple's love story dates back to when they were both teenagers. The year was 1939. Philip was 18 when Elizabeth, a 13-year-old princess, fell head over heels for him. Being distant cousins, the odds were never really against them crossing paths. They had met several times over the years, but it was a somewhat babysitting duty that saw Philip steal Elizabeth's heart.
The royal family had visited the Royal Naval College amidst an outbreak of chickenpox and mumps within the institution. Elizabeth and her younger sister Princess Margaret needed someone to keep them company. Philip, one of the few healthy naval cadets, was chosen for the task, though it is believed that Philip's uncle, Louis Mountbatten, played matchmaker.
Philip impressed Elizabeth with his physical attributes and, specifically, his ability to jump over tennis nets. Marion Crawford, a former educator of young Elizabeth and her sister, would tell of the love-inspiring meet in her memoir, The Little Princess. Elizabeth could not keep her eyes off the young soldier over the next few days. Theirs was not love at first sight, and it would take Philip longer to reciprocate Elizabeth's affection.
The two would later be sweethearts, and for years wrote each other love letters. Philip proposed marriage to Elizabeth in 1946 without her father's consent. They kept the engagement secret for a year after Elizabeth's father, King George VI, counselled that they wait until the following year when her daughter turned 21 before they could formalize it. The princess's parents had thought that their daughter was too young to be married at 20.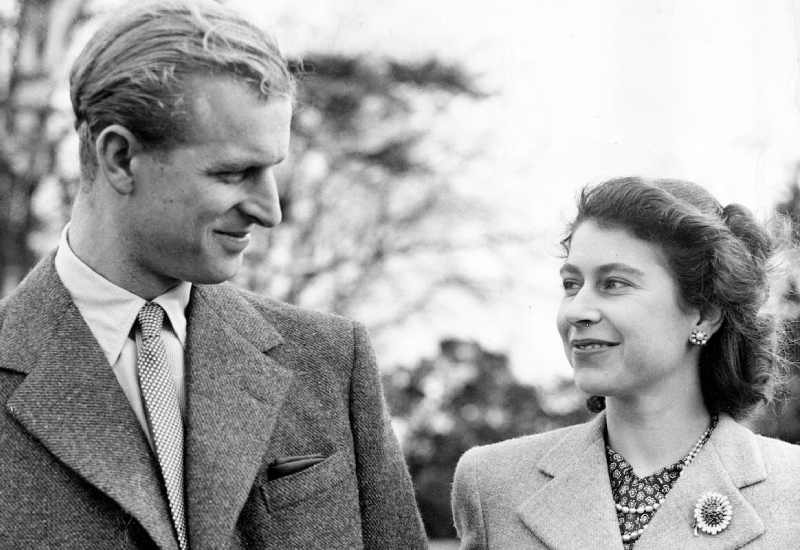 Philip and Elizabeth were wed in November 1947 amid protests from some quarters within the royal family. A penniless British subject, some family members – including Elizabeth's parents, the king and Queen Elizabeth, The Queen Mother – did not think Philip was the right man to marry the king's older daughter and heir apparent to the throne. Philip's relations with Nazi-German in-laws was also a cause of disquiet.
Elizabeth – known then as obedient – resisted attempts to split her from her teenage love. Her father had earlier, reportedly, tried to test the couple's love through a six-month tour to South Africa, but not even distance waned their love for each other. "Our daughter is marrying the man she loves," King George VI said at his daughter's wedding breakfast.
Testament to his deep affection for the young princess, Philip quit smoking on their wedding day, following concerns by Elizabeth on how the habit had ruined his father's - a smoker himself – health.
And that would not be the only sacrifice he made to be by his lover's side, a woman who would, over the years, give him a life that was denied to him. A life to which he was entitled by birth.
Son to Prince Andrew and Princess Alice, Philip was born into the Greece and Danish royal families in 1921, in Corfu, Greece.
Though born into royalty, the prince's childhood and young adult life were devoid of nobility. Philip's father, Prince Andrew, was a younger son of King George I of Greece who was killed in 1913 by what has been quoted widely as an anti-establishment anarchist. His uncle Constantine I took over the throne but was forced out through a military uprising in 1922.
Andrew was arrested and later banished from Greece for life, forcing his family into exile in France on a British boat, with an infant Philip transported in a cot crafted out from a fruit box.
He grew up abroad in France, Germany and – mostly – Great Britain, attending Gordonstoun School in Scotland. He later joined the Royal Naval College in 1939 and had just begun his service with the Royal Navy when he caught Elizabeth's eye.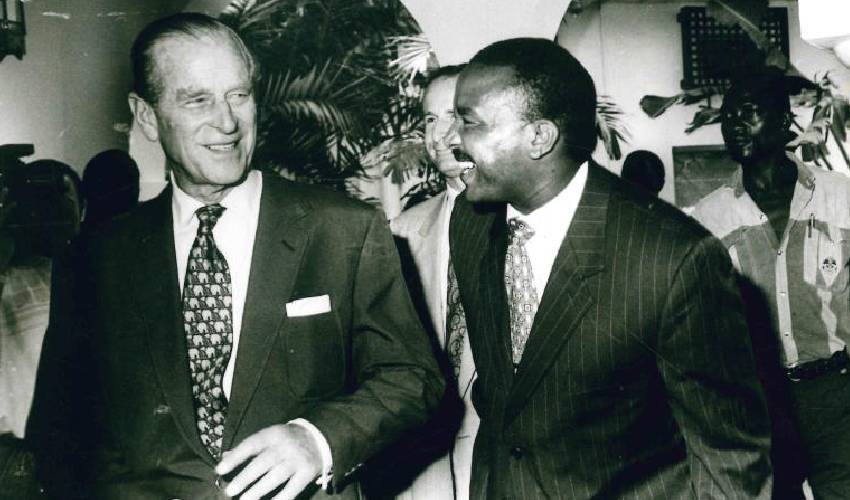 Philip was made a Knight of the Garter, Baron Greenwich and Earl of Merioneth, and Duke of Edinburgh, and was designated a royal highness after his marriage to Elizabeth.
Months before the couple was married, the prince had renounced his right to the Greek and Danish thrones and became a British subject to marry the princess. He took up his mother's surname, Mountbatten.
To be by the queen's side, Philip would have to give up rights available to the ordinary men. The right to pass on his identity to his future generations.
When his wife Elizabeth became the queen, there had been a dispute over the couple's family name. Philip and his uncle, Louis Mountbatten, by one account, had wanted Elizabeth to take up her husband's surname, Mountbatten, and have the monarch known as the House of Mountbatten.
Another account suggests that Philip preferred to rename the dynasty "House of Edinburgh" in line with his ducal designation, but was keen to have his children take up his surname, Mountbatten.
It was, however, decided that it remains the House of Windsor, the queen's surname, a decision that involved then British Prime Minister Winston Churchill.
"I am nothing but a bloody amoeba. I am the only man in the country not allowed to give his name to his own children," he is quoted as saying, expressing his frustrations at the decision.
Later in 1960, the queen decreed that she, and male descendants of the royal family, would identify by the surname Mountbatten-Windsor although the dynasty remained Windsor.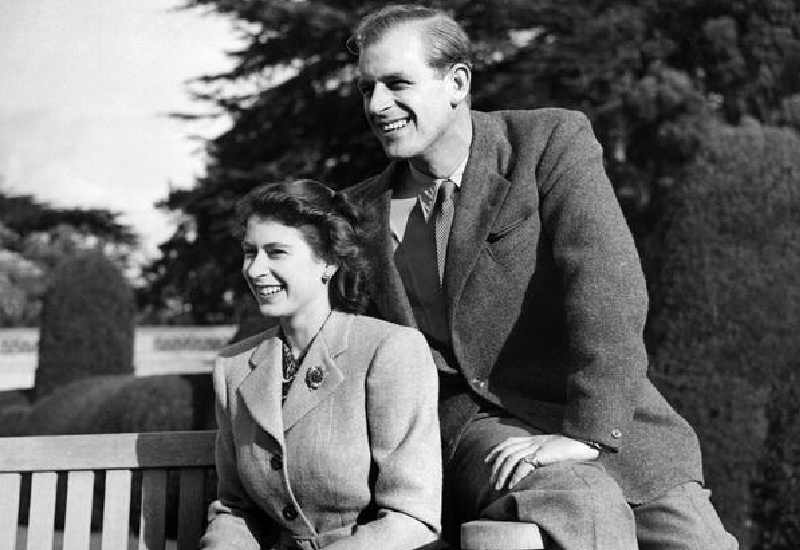 Despite the disapproval and doubts from Elizabeth's family, Philip gelled well into royalty, staying by the princess's, and later the queen's, side for 73 years, making him the longest-serving royal consort.
"He has, quite simply, been my strength and stay all these years," Queen Elizabeth said of her companion of seven decades during their golden wedding anniversary in 1997, a companion who referred to her by the pet name "Cabbage".
Philip's death, undoubtedly, broke the queen's heart, in ways comparable to than news of her father's death in 1952, which Philip broke to Elizabeth while at the Sagana State Lodge in Kenya.
The couple has been photographed together in public, attending to their royal functions over the years. However, since Philip retired from official royal duties in 2017, they have lived separately as the queen still has monarchial roles. They, however, isolated together at the Windsor Castle during the Covid-19 pandemic period.
Earlier in their marriage, the prince found himself at the centre of infidelity claims, which he denied.
At the time of Elizabeth's accession in 1952, Philip commanded the frigate Magpie in the Royal Navy, in which he had served in World War II. He is credited with saving a ship on one night during the war by fooling a German aircraft into bombing a wooden raft he had fitted with smoke floats and thrown overboard, thinking it was the ship. Under the cover of darkness, the smoke floats created the illusion that the ship was on fire, when all the while it had been the wooden raft.
In 2011, to mark his 90th birthday, Elizabeth presented him with the title and office of Lord High Admiral, the ceremonial head of the Royal Navy.
Beyond his military service, the prince has been involved in several charities, mainly keeping his involvement around scientific and technological research and conservation of the environment. His work in nature conservancy would, at one point, see him serve as the president of the World Wildlife Fund, an organization he co-founded in 1961.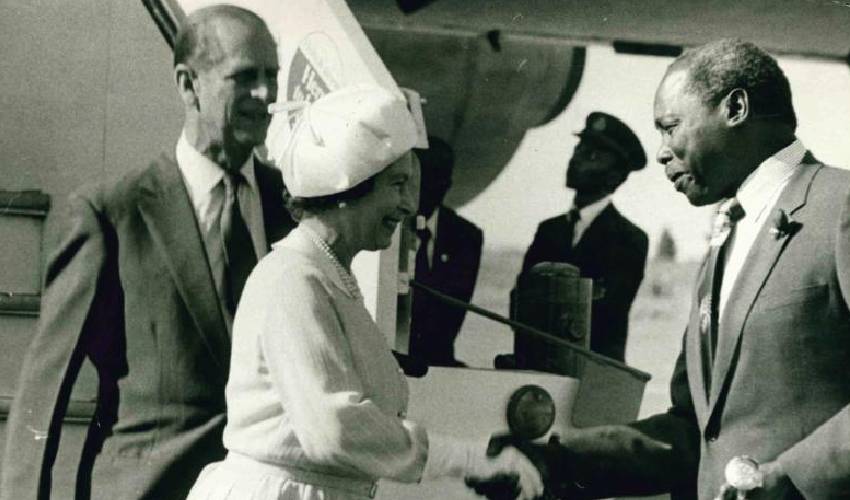 Patron of the British Heart Foundation, Philp belonged to 780 charities – and was a patron of several – before he retired from active royal duties. He also ran an international award programme, the Duke of Edinburgh's Award, founded to rope young people into community service, leadership development and sports.
The prince has been an ardent lover of sports, playing polo for the better part of his younger adult life. His love for the sport would outlive his retirement from active play in 1972, as he would attend polo matches later in his life.
Even in his old age, Philip kept active and was one of the busiest royals who, by the time of his retirement from his royal duties, had attended more than 22,000 solo engagements, giving over 5,000 speeches.
He also enjoyed driving and got around by himself. In 2016, while 94, he chauffeured visiting US President Barack Obama and First Lady Michelle Obama to lunch at the Windsor castle.
He would, however, give up his driving license in February 2019 after crashing into another car while behind the wheel. But he seemingly found it hard to quit his love for driving and was photographed on the driver seat around Windsor Castle two months later.
Philip is also known for his controversial gaffes that rubbed many people the wrong way. Among his quips is a "you are too fat to be an astronaut" remark to a schoolboy who hoped to be an astronaut when he grew up.
Philip has enjoyed good health well into his old age but had a series of health issues in his sunset days. Last month, the prince spent 28 nights in the hospital, his longest.
He was first admitted to King Edward VII hospital on February 16 as a precautionary measure. But on March 1, the Duke of Edinburgh was transferred to St Bartholomew's Hospital for observation on a pre-existing heart condition and underwent surgery on his heart two days later. He returned to King Edward VII's on March 5.
Philip has had a history of cardiac conditions. In 2011, he was airlifted to hospital in a helicopter after suffering chest pains as the royal family prepared for Christmas. He was treated for a blocked coronary artery and had a stent – a tube-shaped device placed in the arteries to supply blood to the heart – fitted.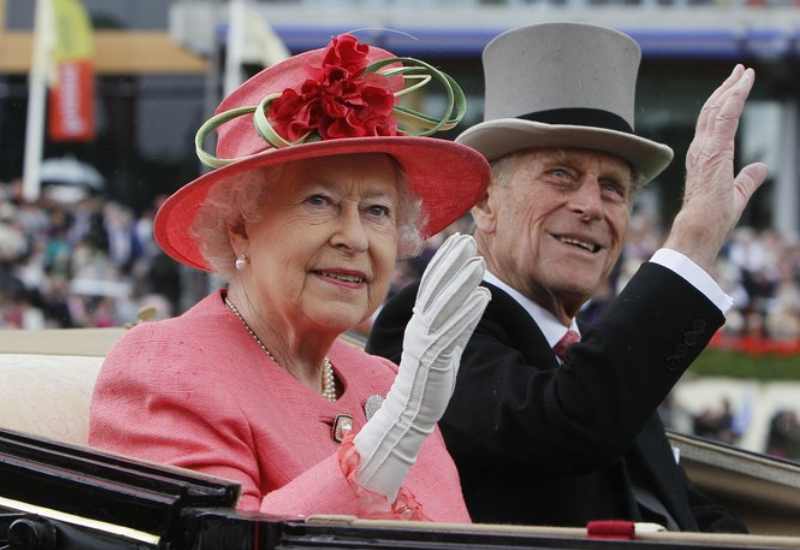 He was treated for a bladder infection in 2012 and had an exploratory abdomen surgery in 2013, days to his 92nd birthday. The prince has been using hearing aids since 2014. In 2018, he underwent a hip replacement operation.
Before his most recent hospitalization, the Duke of Edinburgh had spent four nights in hospital in 2019, where he underwent treatment for a pre-existing condition.
The duke, who would have turned 100 in June is survived by Queen Elizabeth, four children (Prince Charles, Princess Anne, Prince Andrew and Prince Edward), nine grandchildren and eight great-grandchildren. Their eldest son, Charles, is next in line to succeed the queen.