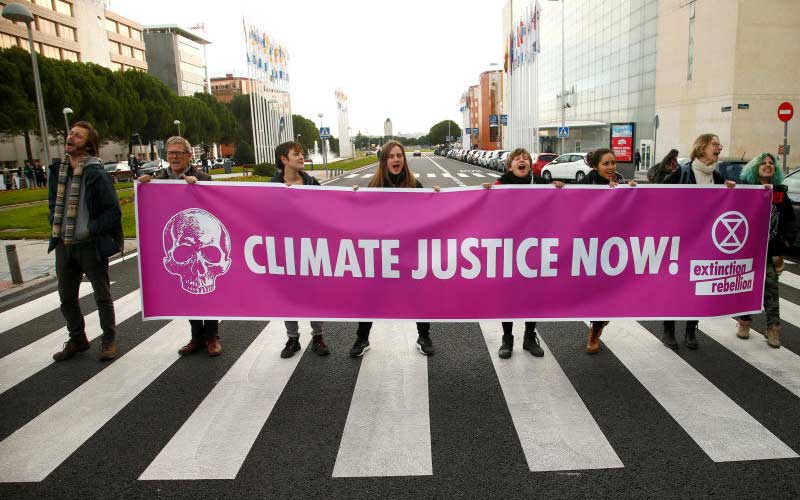 The UN-led climate meeting in Madrid, Spain, is halfway through this week amid emerging fears that negotiators may not reach reasonable outcomes within the remaining few days. The conference of parties on climate change (COP25) started on December 1 and is due to close on December 13 with hopes to mobilise an agreement by parties towards carbon neutrality by 2050 or before. Since the high-level segments began on Tuesday, delegations have been on an over-drive with sessions, mostly on finance-related issues, extending into wee hours of the mornings. Some delegates, worn out by the length of discussions and returning after only a few hours of sleep, yesterday morning conceded that the pace had slowed and the contact groups were worried over important issues waved through.
SEE ALSO: Deadly under-the-radar heatwaves ravaging Africa
A delegate confided in The Standard that technical teams and the minister had one less day to comb through a host of "sticky" issues. "We are worried that the new time frames could affect negotiations at a larger extent. There's nothing as unpleasant as glossing over an issue or leaving it pending altogether," a delegate, who spoke to the press in confidence, said. Some delegates, altogether, expressed fears over the tendency to backslide on some issues, key among them climate adaptation modalities. Key among this year's meeting's goals is to conclude negotiations on Article 6 of the Paris Agreement touching on assisting governments to implement their action plans through international cooperation and rallying developed countries to fulfil their pledges on providing finance, technology, and capacity-building support to developing countries. As countries continued issuing their national statements yesterday in the high-level segment, the elephant in the room remained the interests of developing countries against those of the big economies, with issues around climate financing, loss and damage, adaptation and implementation of the Paris agreement taking centre stage.
SEE ALSO: Our ecosystem is under great threat, state agency warns
The historic Paris Agreement, signed in 2016, is the launch pad of the current meeting and seeks to limit global warming to well below 2 degree Celsius. In 2009, climate talks in Copenhagen, Denmark, suffered delays following failure by negotiators to agree on vital areas. But as debate raged on the contentious issues for the better part of yesterday, Palestine minister Riad Malki for the G77 group and China urged developing countries to support the negotiations, saying the divisive debate on climate financing should be depoliticized. "It must be depoliticized," he said, while highlighting the need to work through political barriers to reach a quick but sustainable agreement. Frank Bainimarama, the Prime Minister of Fiji called on countries to meet the $100 billion goal on climate financing by next year. He called for an integrated approach that would see parties common embrace five-year uniform timeframes for their nationally determined contributions. African countries, however, kept digging in on financing. South Africa's Minister of Environment Barbara Creecy, who has assumed the presidency of the African Ministerial Conference on the Environment, amplified the continent's position. "Africa is the continent that is most vulnerable to climate change impact and the least contributor to emissions. Our climate change response is critical. Many African countries have made developments but we need to come out with new ideas of implementing them," she said during an event dubbed the "Africa Day" at the Madrid COP25 venue. Yasmine Fouad, Egypt's Environment Affairs minister, who represented African Union chairperson Abdel Fattah el-Sisi said. "We are in a critical moment because our continent is highly impacted by climate change. We need finance for adaptation, transfer of technology and capacity building. This year, more than 30,000 participants are attending the talks and are drawn from government, sub-tiers of government, parliamentarians, NGOs, UN agencies and business leaders. The United Nations Convention on Climate Change (UNFCCC) is expected to issue a final communique at the end of the conference on Friday.