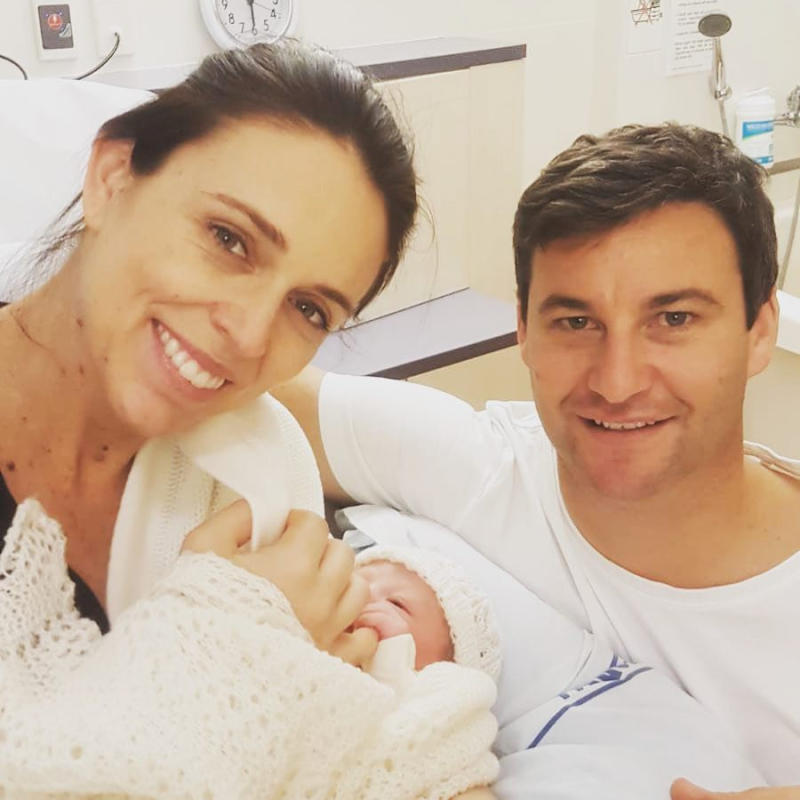 New Zealand Prime Minister Jacinda Ardern gave birth to her first child, a girl, yesterday.
Ms Ardern, 37, became New Zealand's youngest PM when she took office through a coalition deal last year after an inconclusive election, and now becomes the first woman in the country's history to give birth while in office.
"Welcome to our village wee one," Ardern wrote on Instagram. "Feeling very lucky to have a healthy baby girl that arrived at 4.45pm weighing 3.31kg ... We're all doing really well thanks to the wonderful team at Auckland City Hospital."
She posted a picture of herself, smiling and holding the baby in a woolen blanket, with her partner, television presenter Clarke Gayford.
Deputy Prime Minister Winston Peters has stepped in as acting prime minister and will run the country for the next six weeks while Ardern takes maternity leave, according to an agreement they published earlier.
Ardern is one of the few elected leaders to hold office while pregnant. Pakistan's Benazir Bhutto gave birth while she was prime minister in 1990.
The public has generally been supportive of the popular Ardern. New Zealand has long had a progressive reputation and was the first country to give women the right to vote in 1893. Ardern is the country's third female prime minister.
Congratulations quickly flooded in from around the world and across the political spectrum. New Zealand's first woman prime minister Helen Clark, wrote on Twitter: "What a proud day... gender quality in action. This is 21st C(entury) NZ."
Ardern found out she was pregnant on October 13, just six days before she was propelled into the job when Peters, the leader of the New Zealand First Party, announced he was siding with her Labour Party in post-election negotiations.