Reuters Institute: Facebook used less for news as youngsters turn to WhatsApp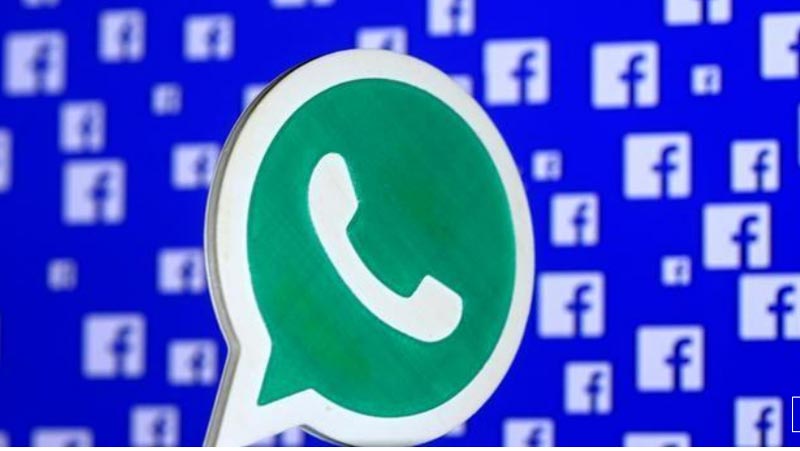 The use of social media networks such as Facebook (FB.O) to consume news has started to fall in the United States as many young people turn toward messaging apps such as Facebook-owned WhatsApp to discuss events, the Reuters Institute found.
Usage of Facebook, the world's largest social network, for news is down 9 percentage points from 2017 in the United States and down 20 points for younger audiences, according to the Reuters Institute survey of 74,000 people in 37 markets.
"The use of social media for news has started to fall in a number of key markets after years of continuous growth," Nic Newman, research associate at the Reuters Institute for the Study of Journalism, said in the Digital News Report.
"We continue to see a rise in the use of messaging apps for news as consumers look for more private (and less confrontational) spaces to communicate," Newman said.
The research lays bare the volatility of consumer tastes as the news industry tries to grapple with the impact of the internet and smartphones that have transformed both the way people consume news and the way media companies make money.
The YouGov polling for the Reuters Institute was conducted mostly before Facebook, facing criticism for algorithms that may have prioritized misleading news, adjusted the filters on its News Feed in January.
Facebook and Twitter are still used by many users to discover news but the discussion then takes place on messaging apps such as WhatsApp, often because people feel less vulnerable discussing events on such apps.
"Social media is like wearing a mask," an unidentified UK female respondent from the 30-45 age group was quoted as saying. "When I am in my messaging groups with my friends, the mask comes off and I feel like I can truly be myself."
WhatsApp, founded in 2009 and bought by Facebook in 2014 for $19 billion in cash and stock, is more popular than Twitter in importance for news in many countries, the report said.
Some respondents still found news on Facebook but then posted items on a WhatsApp group for discussion with a closer set of friends.
WhatsApp and Instagram, also a unit of Facebook, have taken off in Latin America and Asia while Snapchat (SNAP.N) has made progress in Europe and the United States, the survey noted of regional news sharing differences.