92-year-old Mahathir Mohamad sworn in as Malaysian Prime Minister
WORLD
By xinhua | May 12th 2018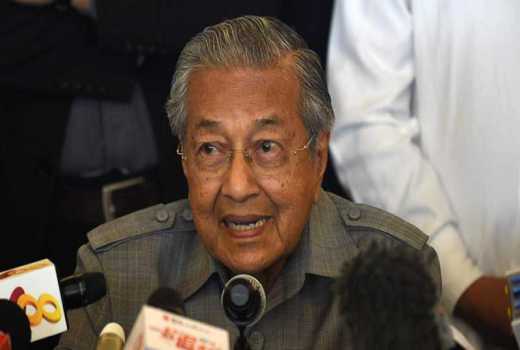 Kuala Lumpur. Mahathir Mohamad, 92, a former Malaysian prime minister who led the Opposition to a stunning victory in the general election, took the oath of office on Thursday night, becoming the world's oldest government leader.
Mahathir won the election after his coalition Pakatan Harapan secured 113 of the 222 seats at the Parliament's lower house, unseating the Barisna Nasional coalition, which has run the country for more than 60 years and of which Mahathir used to serve as the chairman.
Mahathir, wearing traditional malay attire, pledged to serve the country and the people well.
To fight drought, involve communities
According to the latest information from the Meteorological Department, rainfall will be poorly distributed in April, May and June, and this will have a serious impact on agriculture