UN SG Antonio Guterres lauds Winnie Madikizela-Mandela as towering figure
WORLD
By xinhua | April 15th 2018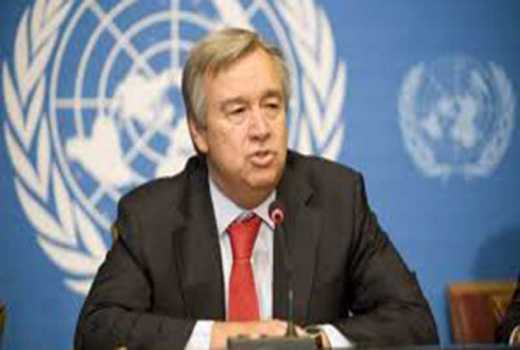 UN Secretary-General Antonio Guterres has lauded Winnie Madikizela-Mandela as a towering figure in the struggle against apartheid in South Africa.
"'Mama Winnie,' as she was affectionately known, was a towering figure in the struggle against apartheid.
She was an international symbol of resistance who left an indelible mark on the history of the 20th century," Guterres told a memorial service for Madikizela-Mandela at UN Headquarters in New York.
Winnie, a former wife of late Nelson Mandela, died on April 2 in Johannesburg, South Africa, at the age of 81.
She was known as Winnie Mandela in apartheid years and modified her name after a divorce from Nelson Mandela in 1996. Nelson Mandela died in 2013.
"Faced with the most heinous of racist and discriminatory regimes, she helped lead the way in showing what it takes to overcome such tyranny: strength, defiance and courage," he said.
TORTURE AND IMPRISONMENT
"She endured surveillance, harassment, torture and imprisonment, including in solitary confinement, making huge personal sacrifices," Guterres said, in reference to her 17 months in prison, 13 of them in solitary confinement.
"Yet, through her resistance, she inspired countless others and helped keep hope alive through the darkest periods of the struggle."
In her later years Madikizela-Mandela encountered accusations of corruption, extreme physical brutality, kidnapping, even murder.
"None of us would condone all actions across a complex and complicated life, but Winnie Mandela's dedication was evident in her early activism and her work researching infant mortality in the Alexandra Township," the UN chief said.
"As a strong and fearless woman, she had to fight patriarchy's definitions of womanhood," he said.
"In apartheid South Africa, the combination of patriarchy and racism together meant that black women confronted enormous obstacles from the cradle to the grave - making her own achievements all the more exceptional."
In the decades-long fight against apartheid, the United Nations stood with Madikizela-Mandela and all those in South Africa, who faced unrelenting racism and discrimination, he said.