Gambians enjoy freedom post-Jammeh, but criticise economy
WORLD
By AFP | January 21st 2018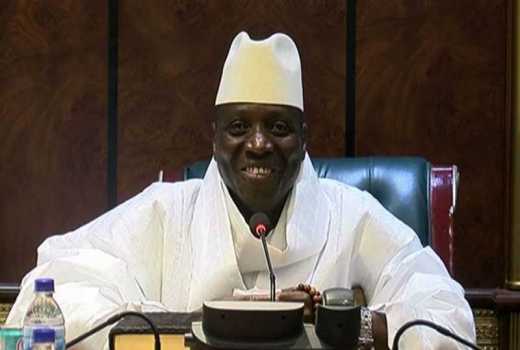 A year ago, Gambians wept for joy as Yahya Jammeh went into exile, bringing the curtain down on a brutal 22-year rule.
Today, many say freedom of speech in this small west African state is a right they cherish under President Adama Barrow's administration.
"There is a democracy, everybody feels free. Disappearances without a trace - all that is over now," said teacher Kalipha Dampha, referring to the dreaded work of the National Intelligence Agency and the "Junglers," as Jammeh's death squad was called.
But The Gambia's faltering economy has barely improved and tensions over mass unemployment are rising. Today, many are now asking when the better days they were promised will come.
SHAMBLES,A FARCE
"Food prices are still the same, salaries have not increased, the health sector is a shambles, the education sector is a farce," Ismaila Ceesay, a professor of political science at the University of The Gambia, said.
In terms of the economy, he argued, Barrow's government is simply "following and inheriting the ideas of Yahya Jammeh," albeit minus the state of terror.
The new government lacks a coherent vision for transforming a country heavily dependent on seasonal tourism and agriculture, he charged.
In his New Year's address, Barrow said progress had been made, but also pointed to the entrenched problems he inherited.
Despite this burden,
The Gambia now has more than four months rather than under one month of import cover, the cost of government borrowing has fallen sharply, inflation has started to decline and growth this year is expected to reach 3.8 per cent, compared to 2.2 per cent in 2016, he said.
"Our coffers not only (have been) emptied, but we are (also) loaded with huge debt," he said.
"The country has debts of more than a billion US dollars, which is a staggering 120 per cent of debt to GDP," he said.
"This is equivalent to each household owing about 4,500 US dollars."