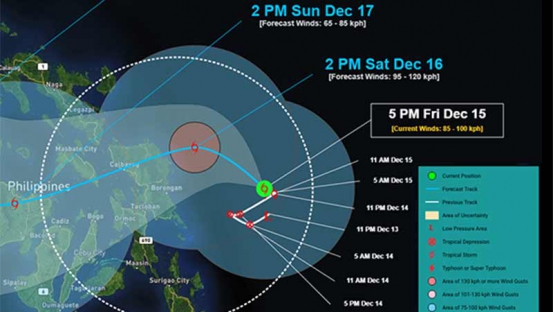 At least three people were killed and tens of thousands were driven from their homes by floods as Tropical Storm Kai-Tak pounded the eastern Philippines, cutting off power and triggering landslides, officials said.
Kai-Tak, packing gusts of up to 110 kilometres an hour, hit the country's third-largest island Samar in the afternoon and tore through a region devastated by Super Typhoon Haiyan four years ago, the state weather service said.
Local officials reported three deaths on neighbouring Leyte island - a two-year-old boy who drowned in the town of Mahaplag, a woman buried by a landslide and another person who fell into a flooded manhole in Ormoc city.
Read More