Lebanese Prime Minister asks United Nations to help seek permanent truce with Israel
WORLD
By Reuters | Apr 22nd 2017 | 1 min read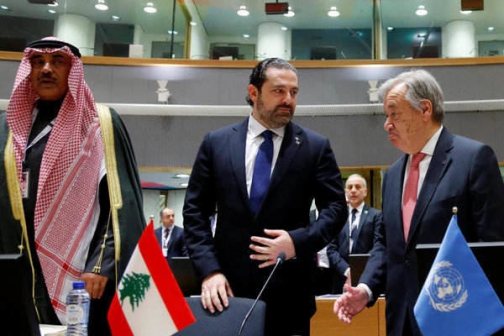 Lebanese Prime Minister Saad al-Hariri asked the United Nations Friday to help Lebanon and Israel move towards a permanent ceasefire and end what he called Israel's "continuous violations" of Lebanese territory.
Israel and Lebanon's Shi'ite Hezbollah group fought a month-long war in 2006 that concluded with a cessation of hostilities but without a formal peace deal.
"I urge the UN secretary general to support efforts to secure, as soon as possible, a state of permanent ceasefire. This is long overdue," Hariri said.