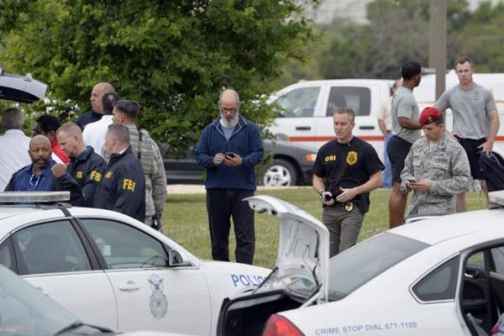 US: Two people were killed in an apparent murder-suicide at Lackland Air Force Base in San Antonio on Friday that triggered a 90-minute lockdown at the facility, military officials and the Bexar County Sheriff's Office said.
Military officials and the Federal Bureau of Investigation said the shooting was not an act of terrorism.
Both victims were men and two weapons were found at the scene, Brigadier General Robert LaBrutta, Commander, Joint Base San Antonio, told a news conference, adding they were not releasing further details on the victims at this time.
The Air Force Times, an independent news outlet, citing internal Pentagon communications, reported that the commanding officer of the 331st K-9 Training Squadron at the base was shot by an airman.
"This morning we received one of those calls you never want to receive," LaBrutta said.
Read More
"Our hearts and prayers go out to the families that are going to be affected by this tragedy," he said, adding that no other victims were found.
LaBrutta said that after an initial report of a shooter, security officers rushed to the scene within three minutes. Both victims were found in an office.
The incident took place at the Medina annex at the facility, where dog training takes place.
The Federal Bureau of Investigation was called to assist and has taken the lead in the case, the sheriff's office said.