Brazil's ex-president Lula detained in anti-graft probe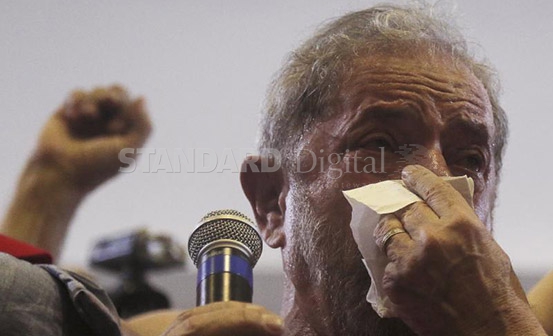 Brazil's federal police detained former president Luiz Inacio Lula da Silva for questioning yesterday in an anti-corruption and money laundering operation and said that illegal gains had financed campaigns and expenses of the ruling Workers Party.
Police said they had evidence that Lula received illicit benefits from the kick-back scheme at state oil firm Petroleo Brasileiro SA (Petrobras) in the form of payments and luxury real estate.
"Ex-president Lula, besides being party leader, was the one ultimately responsible for the decision on who would be the directors at Petrobras and was one of the main beneficiaries of these crimes," a police statement said.
"There is evidence that the crimes enriched him and financed electoral campaigns and the treasury of his political group."
A spokesperson for Lula did not immediately respond to requests for comment on Friday.
Police said they carried out 33 search warrants and 11 arrest warrants in the latest round of the Operation Carwash investigation, including two in Sao Bernardo do Campo, where Lula lives. Some 200 police and 30 auditors from federal tax office took part in the operation on Friday. Lula's foundation said in a statement on Thursday that the former president had never committed any illegal acts before, during or after his presidential term.
His detention would be the biggest event so far in an investigation of alleged corruption at Petrobras, which has snared lawmakers and some of Brazil's most powerful business executives.