US President Obama condemns 'appalling' Mali jihadist attack
WORLD
By AFP | November 21st 2015
US President Barack Obama on Saturday condemned what he called the "appalling" jihadist hostage siege in Mali that left at least 27 people dead, including an American citizen.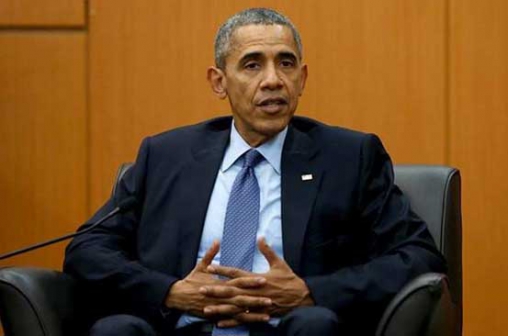 "This barbarity only stiffens our resolve to meet this challenge," he said during a visit to Malaysia, referring to the global threat of extremist violence.
Gun-toting jihadists took more than 100 people hostage for around nine hours at a top hotel in Mali's capital Bamako on Friday.
The assault was claimed by the Al-Murabitoun group, an Al-Qaeda affiliate led by notorious one-eyed Algerian militant Mokhtar Belmokhtar.
The incident added to fears over the global jihadist threat a week after the devastating Paris attacks that killed 130 people and were claimed by the Islamic State group.
Special forces staged a dramatic floor-by-floor assault to end the Mali siege after about nine hours.
Speaking on the sidelines of an Asia-Pacific summit in Kuala Lumpur, Obama said "the terrorists began ruthlessly killing people and taking hostages" at the Bamako hotel.
"On behalf of the American people I want to extend our deepest condolences to the people of Mali and the victims' families, including at least one American," he said.
Take a quick survey and help us improve our website!
Take a survey
"These were innocent people who had everything to live for."
Malian security sources said at least 27 hostages were killed.
US officials have confirmed one US citizen was among them, with another dozen Americans surviving the attack.