Obama pledges to defeat IS as new video on Jordanian hostage emerges
WORLD
By Xinhua | February 5th 2015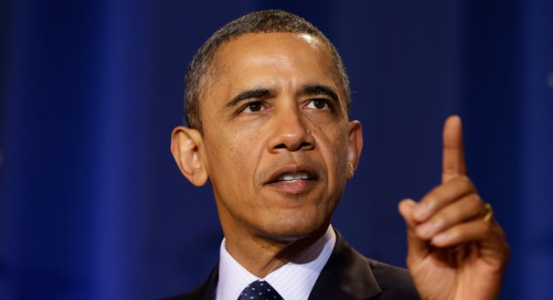 Washington: U.S. President Barack Obama pledged Tuesday to crush the terrorist group Islamic State (IS) after the release of a clip of video showing IS burning a Jordanian pilot hostage alive.
Calling it another sign of the "barbarity" of the militant group, Obama told reporters at the White House, "It, I think, will redouble the vigilance and determination on the part of a global coalition to make sure that they are degraded and ultimately defeated."
According to the U.S. president, IS is operating on a "bankrupt" ideology, whatever it is.
During his State of Union speech last month, Obama urged Congress to pass a resolution authorizing the use of force against IS, one of the few fields he and a Republican-controlled Congress would likely to cooperate on.
Meanwhile, U.S. and partner-nation military forces continued to conduct 14 airstrikes against IS militants in Syria and Iraq, the U.S. Defense Department said Tuesday.
The Jordanian military pilot Moaz al-Kasasbeh was captured after his plane crashed last December. Since then, he has become a main pawn for IS. The Jordanian government had said it was ready to conduct a prisoner swap with IS in exchange for the safe release of Kasasbeh and another Japanese journalist Kenji Goto. But the deadline for the swap expired on Jan. 29 as Jordan demanded proof from the IS militants that Kassasbeh was still alive.
The video of Kasasbeh's purported death came just days after the IS militants beheaded the Japanese journalist. The Jordanian government said it has already confirmed the man burned to death was Kasasbeh and Jordanian TV reported that the killing took place on Jan. 3, far earlier than the prisoner swap proposed by IS.
"The armed forces mourn the martyred hero and emphasize that his blood will not be wasted," said a Jordanian military statement, pledging a revenge "in the same level of the Jordanian tragedy."
Meanwhile, the Jordanian King Abdullah has cut short a visit to Washington, D.C. following the release of the video.