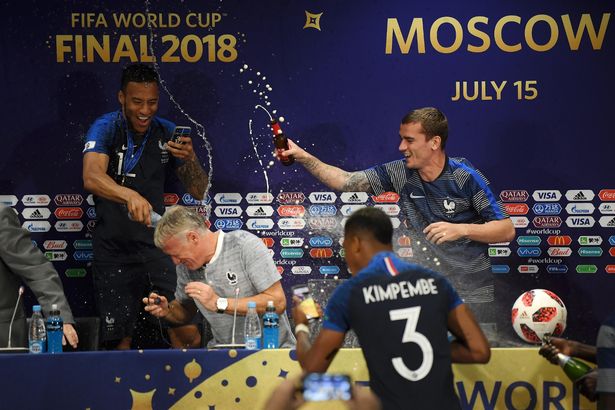 France had to wait 20 years to win a second World Cup Final - and they weren't about to celebrate quietly.
A Mario Mandzukic own goal and strikes from Antoine Griezmann, Paul Pogba and Kylian Mbappe sealed victory over Croatia in Moscow on Sunday evening.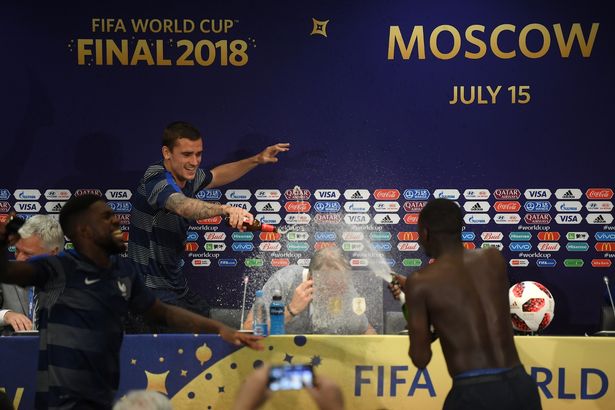 And after Hugo Lloris had lifted the trophy, the French players ensured the party started with a bang.
Having been joined by their country's president Emmanuel Macron in the dressing room, Manchester City defender Benjamin Mendy proceeded to teach the leader to 'dab'.
The dance move was brought to the attention of football fans by Manchester United stars Jesse Lingard and Paul Pogba.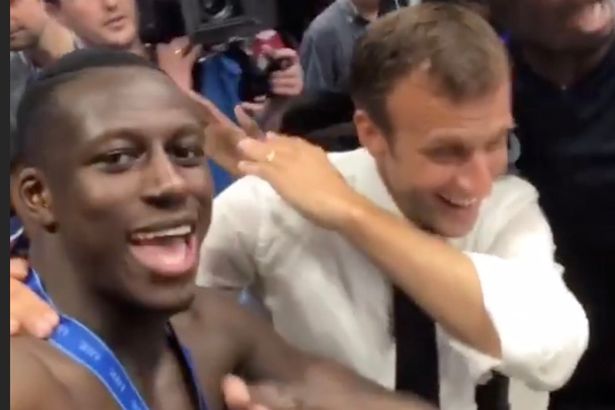 It is easy to believe, however, that President Macron was joining in with the craze for the first time.
Mendy posted a video of himself and Pogba alongside Macron who tweeted one word in celebration: "Merci".
That wasn't the end of the festivities however as manager Didier Deschamps addressed the media at his press conference.
He was soaked by his players who stormed into the room with bottles of champagne and beer.
Mendy, who only played for 40 minutes all tournament in the final group game against Denmark, once again made himself the centre of attention as he jumped on the table in celebration.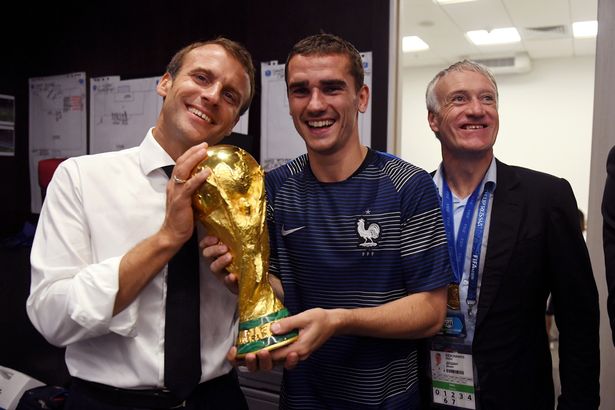 He was joined by Griezmann and Presnel Kimpembe who ensured their boss was truly soaked.
Deschamps, who won the World Cup as a player in 1998, said: "This is the third time I have got changed and I still smell bad.
"We will only realise in a few days we have done this. Two things are important, the 23 players will be linked forever. Forever. They will be marked together forever.
"From now they will be different. It won't change their lives but there is no better title to win. Mbapple is only 19 and I hope he becomes world champion again. Twenty years ago Thierry Henry and Trezeguet were world champion and they were not champions again."
Mbappe, who joined Paris Saint-Germain last summer and who is the second most expensive player in history, added: "I'm very happy. I was able to show my ambitions and our collective ambition, which was to win. It was a long road, but it was worthwhile and we are world champions and very proud.
"It is the life that we wanted, we are proud to make French people happy."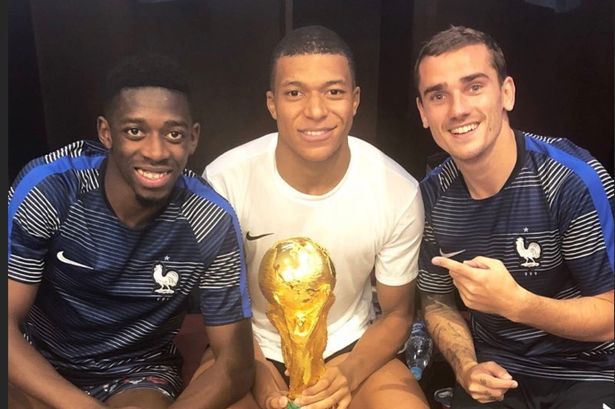 Pogba, who enjoyed a fine tournament after disappointing campaign with Manchester United, admitted lifting the trophy was a dream come true.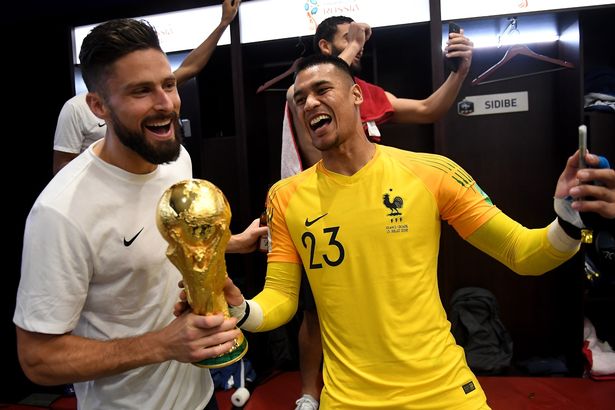 He said: "It is a dream since I was a young boy. I hope we have made the people proud.
"I told everyone before the game that we are 90 minutes away from realising our dream, we are 90 minutes from entering into history books for life, and we were 90 minutes away from making France rock, even children and their children will know about this. So guys, we can do this.
"There are two teams and a Cup and we are not going to let another team take this Cup. That is all I told them."
Meanwhile, the Croatian President Kolinda Grabar-Kitarovic was on the receiving end tasked with calming down her compartriots.
Grabar-Kitarovic embraced Croatian captain Luka Modric who also won the Golden Ball of the tournament.