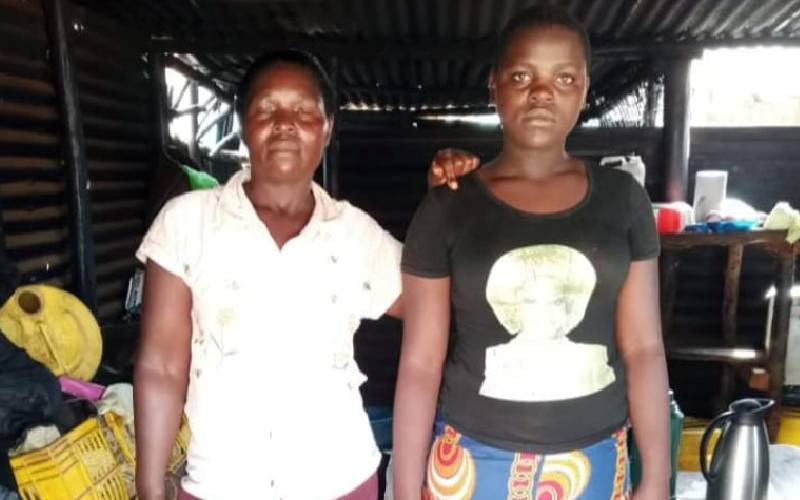 A 17-year-old girl is stranded in Bungoma town after she was reportedly abandoned by a relative.
Merceline Situma, a Standard Seven pupil claims she traveled from Nairobi in the company of a woman she had always believed was her biological mother.
But when they arrived in Bungoma on Monday, the said woman excused herself saying she was going to buy them something to eat but never returned.
"I don't know where she went to. Maybe she returned to Nairobi," the minor said.
Days before they embarked on the journey to Bungoma, Merceline said the woman had been telling her that she is not her real mother.
"She told me that she was my stepmother. This was after I asked her for my birth certificate which is one of the documents required for the registration of KCPE candidates. She offered to take me to Bungoma where, according to her, my father lived," the girl said.
Merceline said she has been staying with the woman since she was young. "She later told me she found me staying with my father when they met and later got married. Their marriage didn't last and my father left me with her. I was made to understand that my father comes from Bungoma where he was said to be living."
The minor was offered temporary shelter by a good Samaritan, Catherine Nafula.
"Anyone with information about the girl's father's whereabouts should get in touch with me or report to the nearest police station," said Ms Nafula.
When Nafula found the girl, she took her to Bungoma Police Station and was advised to take care of her as the matter is being investigated.
The teenager has appealed to residents to help her trace her family in Bungoma to enable her to register for the KCPE exam.