How 'sleepy' Kakamega town got its groove back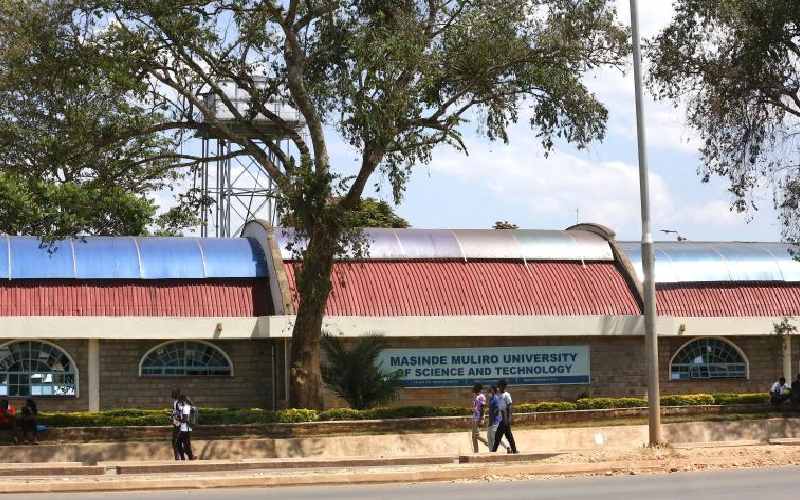 For decades, Kakamega struggled to take its place among other leading towns in the country.
Even the historic crying stone and the famous Illesi pottery did little to give the vast and populated town a name.
The region's economy couldn't just take off despite the many opportunities that many other towns didn't have. Not even Western College (WECO) that attracted many students from all over the country could spur its economic growth.
Pot-holed roads, poor housing and insecurity summarised the tale of Kakamega town then. However, the dwindling fortunes of the town started to change when WECO got a facelift.
From a constituent university, the institution transformed into a fully-fledged university in 2007 after it was granted a charter under the name of Masinde Muliro University of Science and Technology (MMUST). This was like the missing link to Kakamega's growth potential.
The face of Kakamega town changed sporadically from then with the mushrooming of rental houses outside the university campuses.
Investors started to throng Kakamega, ridding the town of its sleeping giant tag. According to the county's Trade Executive Alfred Matianyi, Kakamega owes its current economic status to MMUST.
"This is a conversation that cannot end today. As a county, we need the university more than it needs us. We owe everything we have now to the university. Learners came and the town suddenly acquired a new face," said Matianyi.
He said during last year's lockdown brought about by the coronavirus pandemic, the vital role the institution plays to the county was exposed, especially during the period institutions of learning were shut down.
"During that time, the town was desolate. Most businesses were shut down but the situation has changed since the college reopened," he added.
Matianyi's sentiments were echoed by the Health executive Collins Matemba, who says MMUST holds a vital cog in ensuring efficient service delivery in hospitals.
"We have an MoU with them that has seen us benefit a lot. They have been sending students to our health facilities and this has contributed immensely to improving services, especially when the striking nurses were away. Their lecturers have been at the front line in fighting Covid-19 through training and distribution of materials," said Matemba.
Francis Elevuna, a hotelier who operates his facility a few metres from the university, said for months, he was out of business when the students were away.
"After the presidential decree on the closure of institutions, things changed. I began making losses. I tried to hold on, but later I closed. There was no better relief than when the government gave the green light on the resumption of face to face learning. In fact, since the learners came, business is thriving," said Elevuna.
A few metres from his restaurant, another food joint, Alpha, also temporarily shut doors but is currently boasting of more than 1,000 customers daily.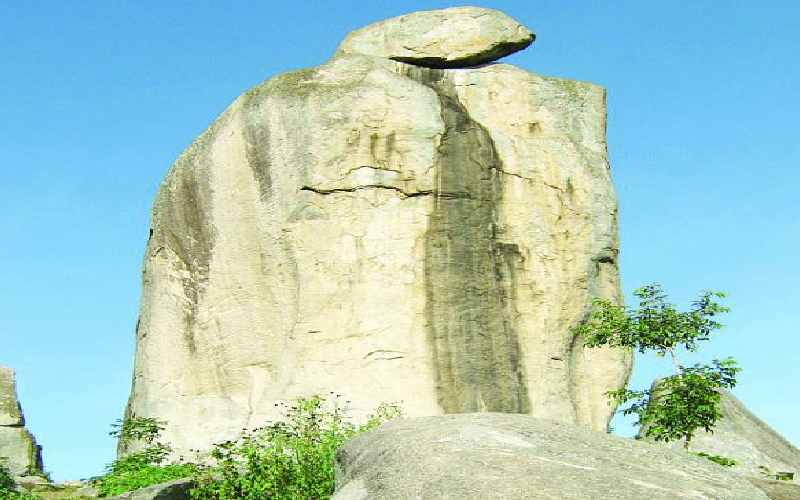 When the institution is closed, hostel owners turn to other income-generating ventures like farming.
According to Thomas Akatsa, a hostel owner in Sichirai, Covid-19 pushed most of them to misery. "It's very difficult for our hostels to attract other clients so whenever the students are away, we are usually out of business," said Akatsa. He earns Sh300,000 per month from the hostels.
While the coronavirus has killed many businesses, it has been a blessing in disguise for hostel owners outside the campus.
Tough conditions by the Ministry of Education requiring students not to share rooms have forced most of them to stay outside the university compound. For instance, in MMUST, the institution currently accommodates 1,000 learners in their hostels forcing more than 16,000 of them to seek accommodation elsewhere.
This has acted in favour of hostel owners who have inflated rental fees to keep up with the demand.
John Wanyama, a hostel owner in Kakamega that houses more than 100 students, said he enforced the regulations by reviewing the rental fees upwards.
"This is a business like any other. Since there are protocols meant to safeguard learners, we adhere to them but at the same time we must make profits as we also have bills to pay," said Wanyama.
The institution has also been instrumental in creating employment opportunities for locals. According to Prof Thomas Sakwa, there are more than 5,000 people benefiting from direct employment.
"Every year we try to recruit more people whenever opportunities arise. Since last week, we have been conducting interviews in various departments. We believe that institutions have a greater role to play in ending unemployment," said Sakwa.
The problem with PPP deals
With little wiggle room to borrow from the international market, the government is banking on public-private partnerships to bankroll its mega project