Man killed, pregnant wife injured in a family land dispute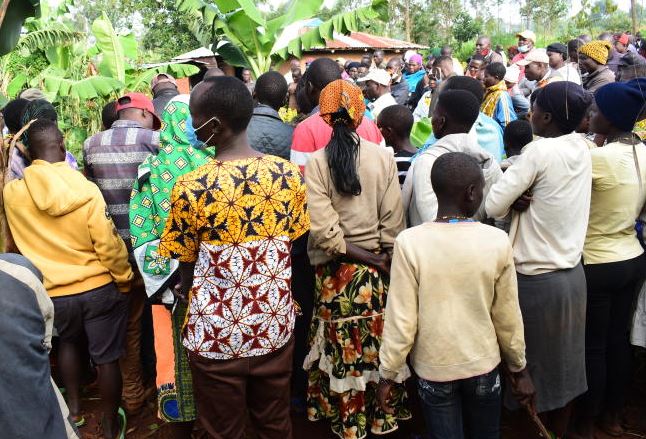 A man was murdered and his pregnant wife injured by unknown attackers at their home in Ikolomani, Kakamega County yesterday.
Villagers believe Vincent Tuvula could have been targeted by his killers due to a family land dispute.
Merciline Imali, the victim's mother claimed that her son was killed because of his refusal to sell a parcel of land he inherited. "Tuvula has not known peace for the last few weeks because of the incessant pressure from his father and two aunts who threatened to kill him if he does not budge to their demands," said Imali.
The incident is reported to have happened at around 2am when a gang of four men stormed the homestead and attacked the couple.
Kevin Otongolo said he was woken up by commotion from Tuvula's home.
"I was sleeping and suddenly I heard people screaming. When I went to check, I found Tuvula and his wife lying in a pool of blood. I alerted neighbours and we rushed the couple to Mukumu Mission Hospital," Otongolo said.
However, Tuvula was pronounced dead on arrival at the hospital but the wife is still fighting for her life.
Ikolomani Police Commander Joseph Chesire urged locals to embrace peaceful conflict resolutions measures instead of violence. Chesire said no arrest has been made so far.
"We are aware of the killing, preliminary investigations point to a land dispute," Chesire said.
The Joseph Nyaga that I knew
The writer reminisces about growing up under the larger-than-life leader and once meeting him when he was a university student and had to eat humble p