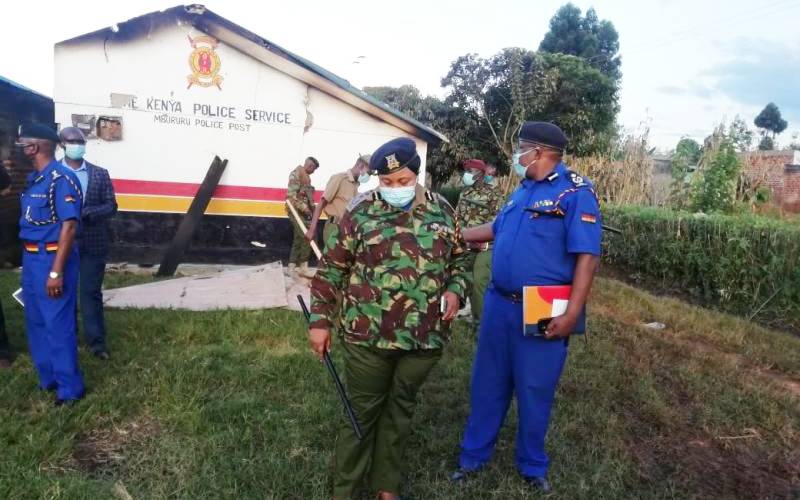 The body of a man who went missing while under police custody has been found dumped at the Webuye Sub-County Hospital mortuary.
The suspect, Denis Lusava, 21, alias Makali, was arrested on October 7 by police officers stationed at Mbururu police patrol base in Likuyani subcounty for failing to wear a mask. He later disappeared from the cells.
According to the family members, Lusava was arrested by six police officers who beat him and left him for dead when they locked him up. Police have denied the case, saying, in fact, it was Makali who assaulted an officer.
A report from Matunda police station indicated that the DCI officers from Lugari subcounty received a report that a body of someone similar to the one they were looking for had been found at the Webuye hospital mortuary.
The police report indicates that officers, with the help of Makali's parents Agnes Ambale and Safan Indeshia, upon reaching the hospital positively identified their son.
Read More
"They identified him by the tattoos on one of the elbows and a pair of grey shorts with white stripes that the deceased had on the day he went missing. The body is swollen with whip marks all over the body. The body was tightly tied with ropes all over it showing signs of torture," reads part of the police report.
The record at the mortuary indicates that the body was booked in as being of an unknown person on October 11 at noon. It was brought in by police officers from the Webuye police station, records show.
Residents found his body on the banks of River Nzoia in Maraka village, Muchi sublocation in Bungoma East Subcounty.
The locals further dismissed claims by the police that Makali assaulted the officers before being arrested.
Western Regional Police Commander Peris Kimani said the suspect bit one of the officers and left him with serious injuries.
Police officers at the station said they had released Makali when his relatives came to bail him out but he was nowhere to be found.
The incident angered the residents who stormed the station and set it ablaze.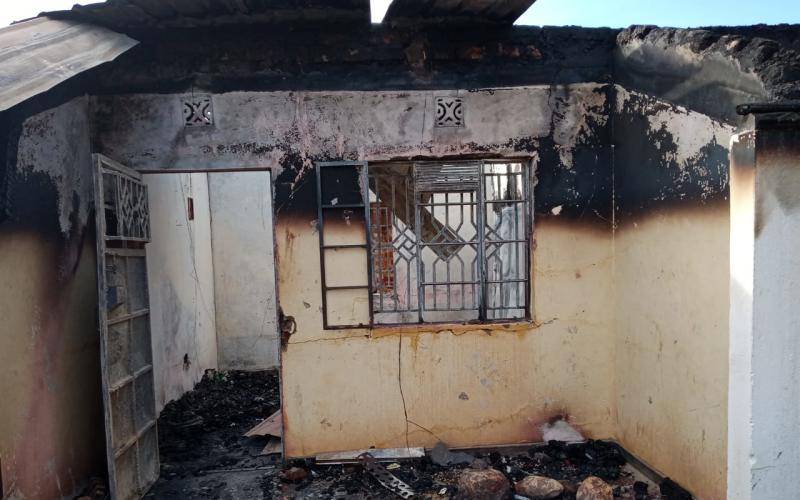 His family went ahead to report a missing person under OB number OB30/08/10/2020.
The fire destroyed equipment which included an unknown number of firearm. The irate residents also injured the Matunda police station OCS by pelting him with stones when he tried to calm the situation.
By the time of going to the press, police officers led by Kakamega County Police Commander Hassan Barua did not want to comment on the matter.
Independent Medico-Legal Unit executive director Peter Kiama has demanded justice to the family of the deceased.
Kiama further called on the Independent Police Oversight Authority to take action against the officers involved in Makali's arrest and disappearance.