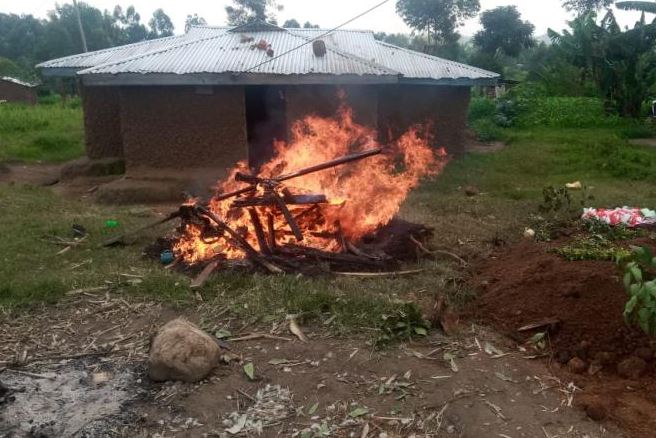 Police in Navakholo have arrested a man suspected to have hacked his wife to death after fighting over ugali.
Joseph Boyi, 44 from Emakuya village is alleged to have killed his wife Florence Nakonjio after having differences over ugali.
According to Sharon Margarita, daughter of the deceased, a fight ensued between the couple at midnight after her father who had come home drunk demanded for food despite having taken supper.
She added that together with her siblings, they were woken up by painful screams that emanated from her parent's bedroom.
''My mother cried sharply saying dad is killing me. I heard my dad demanding for food and continued to beat her. I was shocked since at around 9 pm he had been served his meal, when I asked him what he wanted, he threatened to beat me too,'' said an emotional Margarita.
"He closed the door and continued raining blows on my mother which prompted me to alert neighbours. She had lost a lot of blood and had serious head injuries.''
Confirming the incident, Titus Muganda, area sub-chief said that the suspect had been arrested and the hoe he used in killing the wife had been recovered.
Mr Muganda warned locals against taking the law into their own hands and urged parents to seek
The suspect is detained at Kakamega Central Police Station where he will remain until he is arraigned in court.
The victim's body was taken to Kakamega County mortuary.