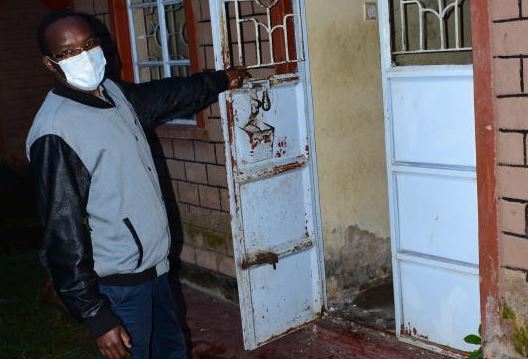 A new wave of crime that targets student's hostels has hit Kakamega town, The Standard has established.
In the past two weeks, at least 10 cases of theft have been reported in various hostels in Kakamega.
The most affected areas in Milimani, Kefinco, Koromatangi and Showground estates where the gang has in recent days made away with goods like gas cookers, electronics, beds and mattresses.
Most students left their property in the care of their landlords and caretakers when learning institutions closed in March due to the coronavirus pandemic.
The gang said to be targeting the property drives around in a white car has become so bold that it breaks in to the houses during the day.
Read More
Although the crimes have been in different locations, there is similarity in the manner in which they are carried out.
In all the reported incidences, a white vehicle was getting in and out of the compounds.
The criminals' activities are puzzling as the gang has been accessing areas where there are security guards.
The learners are also blaming some caretakers for concealing incidents of theft that have been happening in hostels, claiming that some caretakers may be part of the syndicate since they do not report the thefts to the police.
David Kabena, the Kakamega Central Police Sub-County Commander, declined to comment on the matter.
Stacey Cherono, a third-year student of Nursing and Midwifery at Masinde Muliro University is counting her losses after the gang raided her house.
Like other students, Cherono left her belongings in her rented house when the universities closed in March.
"I was at home when my caretaker called informing me of the theft; he told me that my house had been 'swept clean' by the thieves," said the student.
She is yet to recover from the shock as the only items left are a few cups and plates.
Lost valuables
In another case last week Friday, a gang drove into Milimani Estate and stole TV sets, radios, mattresses and gas cylinders among other items.
According to witnesses, a white vehicle was driven in to the compound, in the afternoon and its occupants broke in to the houses, and the landlady, Pinky Laska, also lost some items.
"Children who were playing by the roadside told us that some people drove into the compound and they thought they were our family members or guests," Laska said. "We suspect that someone must have told them that we were not around."
The new wave of theft has not come as a surprise. Student hostels have been a target even when the university is in session.