MMUST launches Sh50 million scholarship fund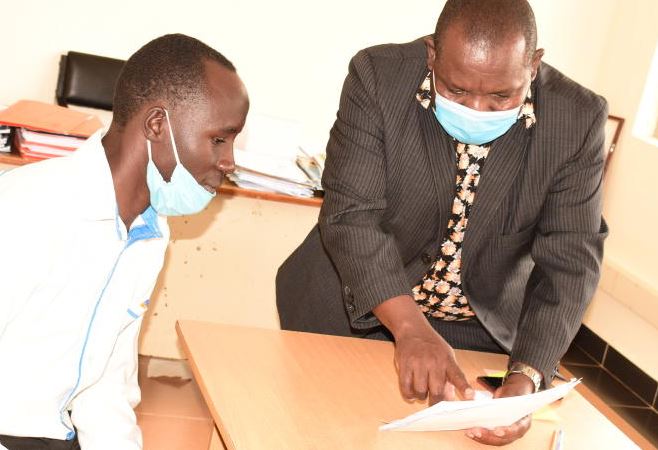 Masinde Muliro University of Science and Technology has rolled out Sh50 million scholarship programme.
The initiative dubbed MMUST Merit Student Support will grant at least 166 students with scholarships and interest-free loans.
The programme, which was recently approved by the university management council, will run for the next three years as it targets to sponsor postgraduate studies for its alumni, particularly those yet to secure employment.
The eligibility for securing the scholarship was pegged on being a graduate and an alumnus of the institution. A social science master's programme at the university costs over Sh300,000.
Speaking during the launch yesterday, MMUST University acting Vice Chancellor Solomon Shibairo, stated that the programme was fully funded by the university and was part of the allocation set aside in the last two years.
He noted that the move was part of the university's own way of adding value to graduates through mentorship and provision of employment opportunities.
"There is a need to have such programmes in all institutions. This is one step of helping the government bridge the gap of unemployment and lifting graduates economically since students are granted employment opportunities as they study,'' said Shibairo.
Prof Shibairo noted that beneficiaries will receive monthly stipends of Sh30,000 during their course of study in order to sustain them against the harsh economic effects encountered during the Covid-19 period.
Cheap labour
"We plan to have them work in various departments. It will help to cut cost and instead of employing other people, the students will provide the services in their respective schools,'' he added.
The programme, which was set to begin last year, did not kick off due to financial constraints, but has this year drawn huge interest from the students.
Thomas Sakwa, Registrar Academic Affairs, has expressed optimism in the initiative, terming it a game changer. He said the programme also seeks to prepare students by equipping them with job marketing skills.
"Graduates across the country are finding it rough to secure jobs, with most of them wasting away in the villages as they have already given up on looking for employment. We would love to take many students but we are limited by finances,'' said Prof Sakwa.