Church elder held for defiling five girls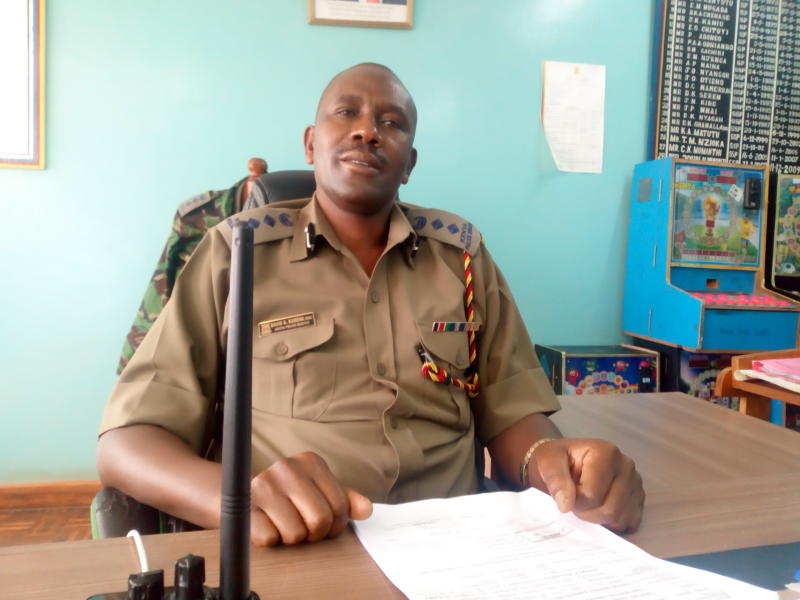 A church elder has been arrested following claims of sexually molesting five girls in Kakamega town.
Kakamega Central Sub County Police Commander David Kabena while addressing the media in his office yesterday, said the suspect has been luring the girls aged between two and five with freebies into his rented house in Amalemba estate where he commits the indecent acts.
He said the girls have undergone medical check-up. "We are also hunting down another accomplice who works in cohorts with the suspect. The information we have gathered on the ground is that the young man who is at large is the one sent to lure the girls to the suspect's house," said Kabena.
Kabena said they are also interrogating the suspect to help them determine whether he is part of the syndicate that has been kidnapping children in Kakamega town.
According to Kabena, parents had abdicated their parenting responsibility during the Covid-19 pandemic.
He noted that most of the children who went missing are those sent by their parents to hawk fast foods in the streets.
"We are on the lookout for any underage girls hawking bananas, groundnuts and vegetables in Kakamega town. We will arrest their parents and have them prosecuted for abdicating their responsibilities as parents," said Kabena.
Hawking foods
He also revealed that gambling was on the rise during the Covid-19 pandemic when most people are at home. He said two days ago, they set ablaze over 40 gambling machines valued at Sh3.28 million as a single machine goes at a street value of Sh80,000.
Kabena said only the Betting Control and Licensing Board (BCLB) is mandated to license betting firms that engage in legal business.
"These lottery joints are a hiding place for criminals and they are the major cause for the high dropout rate of school going children and teenage pregnancies. We have also received cases where university and college students lose money meant for paying school fees to gambling," said Kabena.