Governors' arbitrary sackings cost taxpayers millions of shillings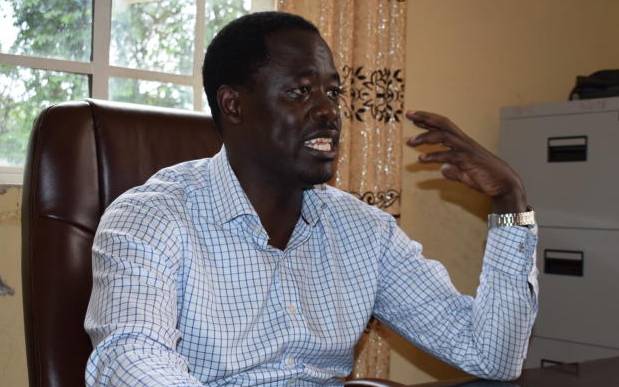 Senators and MPs are working on a Bill that will put an end to the arbitrary sacking of county staff by governors.
This comes amid concerns that counties are spending millions of shillings to defend cases filed by county staff sacked without following due process.
More money is lost whenever the county bosses lose such cases and are ordered to pay up.
Yesterday, Justice and Legal Affairs Committee member Peter Kaluma (above) said both Houses were working on a Bill that would provide security of tenure for county staff.
Nepotism and clannism
Kaluma said this would stop governors from illegally terminating the services of employees or hiring on the basis of nepotism or clannism.
"We cannot allow counties to be run like private businesses. In the current situation, those appointed by some of the governors cannot sustain jobs in the counties if they are not sycophants," he said.
Parliament now plans to draw up a policy on appointing and terminating services of county staff, which will apply in all the 47 counties.
The committee's chairman William Cheptumo told The Standard that governors should refer to letters of appointment and the Employment Act before and when taking disciplinary action against errant officers.
"Governors should seek advice from the county attorneys, who are an equivalent of the Attorney General in the national government, before sacking county staff," said Cheptumo.
He added that governors also needed executive powers to hire and fire non-performers. "Governors need to be given powers to sack ministers who are not working. I have never seen a minister go to court when sacked by the President," he said.
Several governors and county governments have been sued by county executives, advisors and chief officers on the grounds of illegal sacking.
For instance, in Mandera County, the court stopped Governor Ali Roba from replacing three executives hired in 2018 on a five-year contract unless it pays full salaries for the remaining period they were to work plus gratuity for the years already served.
Should the county decide to pay the ministers, the taxpayer will part with Sh50 million in basic salaries for the remaining years in the executives' contract besides gratuity for the years they have served.
Justice Onesmus Makau issued the orders on the grounds that the officers' right to administrative action and fair labour practices were violated.
In Kirinyaga County, Governor Anne Waiguru was last year ordered by the court to pay former county executive, Judy Wathata Kinyua, Sh3.3 million, ruling that the governor illegally dismissed her from office in August 2018.
Legal provisions
Employment Court Judge Nzioki wa Makau said whereas Waiguru had an undisputed right to dismiss a CEC member, in doing so, she should have followed the provisions of the County Governments Act.
In a separate case in Kirinyaga, the court ordered that a personal assistant to the Deputy Governor be paid his three-month salary as compensation for unlawful dismissal, as well as the cost he incurred in the case.
In Tharaka Nithi, the court ordered the county to pay the Deputy Governor's personal assistant Euphrasio Mberia.
Mberia told court he was not given a show cause letter or a hearing by the county government before the decision to sack him.