My life is in danger, says medics' union boss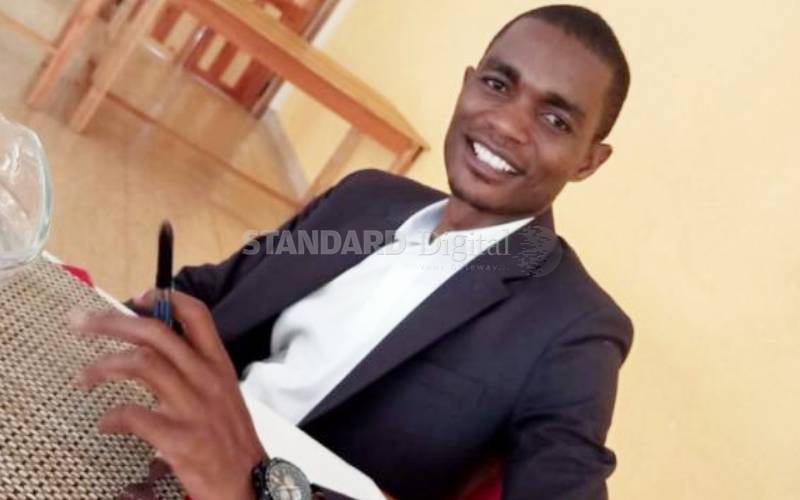 The chairman of Kenya Medical Practitioners and Dentist Union (KMPDU) Western Branch Antony Akoto says he does not feel safe and will not take the matter lightly, going by experiences of past union leaders.
Recent happenings in his life, the medic claims, are pointing to the fact that someone wants him dead.
First, Akoto alleges that recently, unknown people broke into his house at Chingiliech estate in Bungoma town, taking off with valuables, including union files that have sensitive information. The matter was reported at Bungoma South Police Station under OB24/15/2020.
Luckily, his family was not at home at the time of the burglary.
"The manner in which my house was ransacked is what shocked me. Apart from stealing valuables in the house, they also took the union's files that contain sensitive information," Akoto told The Nairobian.
While confirming the incident, Bungoma South Sub County Police Commander Wilson Nanga said, "We received a burglary report yesterday but he (Dr Akoto) has not recorded a statement with us that he has been receiving death threats. We urge him to come forward and record a statement to that effect."
Akoto added that this was not the first time someone had attempted to harm him.
Barely three weeks ago, the medic said he received death threats from unknown boda boda riders.
He says that it was around 8pm and he was on his way home when two men on a motorcycle accosted him, telling him to go slow or face the music.
"Leave our boss alone and go slow with your union demands. You are not the first one to hold such a position. This is the last warning and if we hear from you again, we shall finish you," the riders, Akoto claimed, threatened him.
He added that: "As the men on the motorcycle drove off, I received a threatening text message from an anonymous number. These threats are becoming frequent and persistent. I have informed my bosses at the health department but everyone is just silent."
When reached for comment, Bungoma County Communications Director, Tim Machi dismissed the threat claims, saying the county has a good rapport with the doctors and that there was no reason to attack a union member.
Machi added that the county is implementing a collective bargaining agreement with the union and there are no issues so far.
"Akoto is one of our staff and if he has been attacked, he should report the matter to the police and allow investigations to be carried out instead of seeking publicity in the media," Machi said.
Akoto said that he is not treating the threats lightly following similar cases in the past where union leaders were abducted and murdered. He reported this second incident at Eldoret Police Station under OB132/20/02/2020.