Porous borders threat to pandemic check, say leaders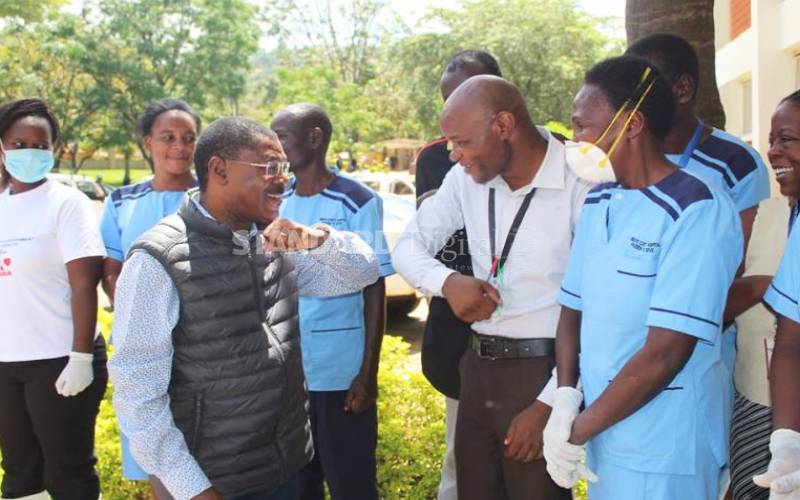 Leaders from Bungoma County have asked the national government to deploy security officers to guard porous entry points along the Kenya–Uganda border.
They were speaking at Webuye County Hospital, which has been designated as the main isolation centre for patients with coronavirus symptoms.
"The county has set up 18 isolation wards at Webuye hospital. Medics have been trained and are ready so there is no need to panic," Bungoma Governor Wycliffe Wangamati assured.
But Ford-K leader Moses Wetang'ula wants the government to send medics to the borders and entry points to carry out screening.
"We only have Malaba, Lwakhakha and Chepkube as the designated border points, but we have 18 porous entry points between Malaba and Chepkube. People are now using these points to enter the country without undergoing screening," he said.
Mr Wetangúla, who is also the Bungoma Senator, said unscrupulous traders who use the porous points to smuggle goods into the country were exposing Bungoma residents to the deadly virus.
The legislator also wants Bungoma to be classified as a high risk county due to its proximity to the border. "The president should use the money from the World Health Organisation and the emergency kitty to feed poor Kenyans," he said.