Family members attacked, killed in Vihiga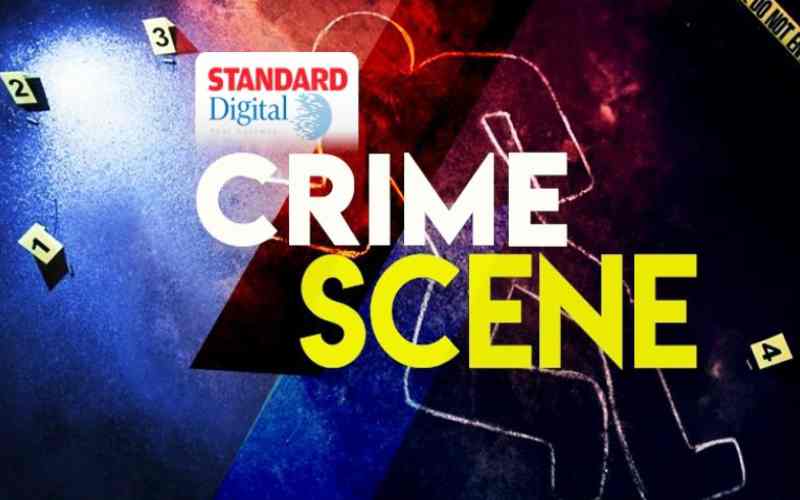 Three family members were attacked on Friday morning and killed at Busamu village in Lugaga location in Vihiga County.
A third who had serious injuries and admitted at Kakamega General Hospital's Intensive Care Unit succumbed later on.
Villagers attacked and killed one of the suspected attackers whose identity is still unknown.
The attack came barely four days after a couple was attacked at night, a few kilometres away, and killed at Chango sublocation.
Four goats were killed and eight chicken stolen during the incident.
Kennedy Ambani, 40, a veterinarian at Magada, Elizabeth Achieng, 35, Gifton Ambani, 10 and Anne Ambani, eight, all succumbed to their injuries.
County Police Commander Hassan Barua said, "We got the report at about 3am on Friday and came to the crime scene. A group of about six to seven people attacked the village"
He added, "It is so shocking that people can just come to steal chicken and end up murdering innocent family members. We have names of some of these gang members."
Lugaga/Wamuluma MCA Victor Ijaika criticised the wave of attacks, saying it threatens development.
He asked police to beef up patrols to tame the gangs.
"There are groups of youths from Emuhaya and Sabatia who team up with those from Vihiga to terrorise residents at night. It is unacceptable for Vihiga Sub County to be on the receiving end of these attacks," Ijaika said.
Neighbours noted that the gang ordered them to stay indoors, making it hard to come to the aid of those in distress.
By the time they left, they had already murdered the three family members and the third seriously injured.
The couple was found on the bed, while their children were in the sitting room with one fighting for her life.
Several chicken had been strangled and nothing useful taken from the house.
Two other children who hid under the bed escaped without injuries.
Gaylord Salabo, who is an uncle to the deceased, said the deceased was a friendly man and was always on call to help neighbours.
"We actually don't know why such a harmless man can be attacked and killed together with his entire family," Salabo said.
Hellen Suneria said the increased crime cases are triggered by unemployment.
Bodies of the deceased have been taken to Vihiga County Referral Hospital mortuary in Mbale.