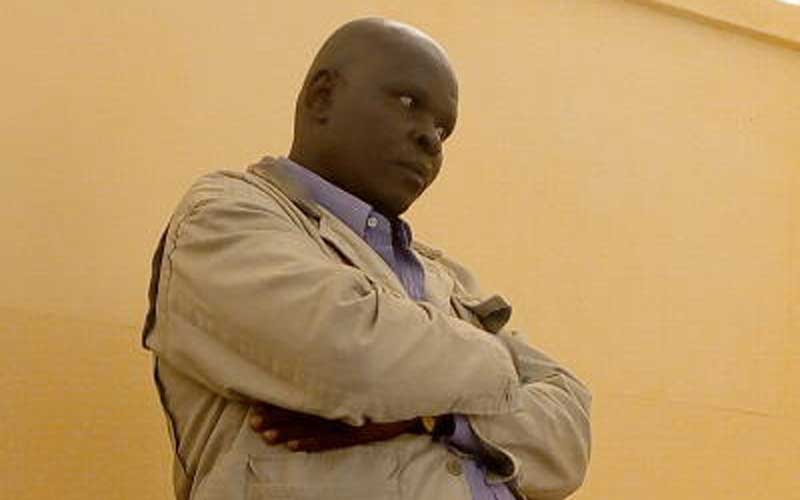 The High Court has handed a man a 40-year jail term for robbery with violence.
In her ruling, Lady Justice Ruth Sitati said the convict doesn't deserve leniency since he is not remorseful.
In the ruling read on her behalf by Kakamega presiding judge William Musyoka, Justice Sitati said Maxwell Shihunza (pictured), the convict, was a threat to society.
Shihunza had initially been handed the death penalty, which was later changed to a 40-year imprisonment.
Shihunza was convicted jointly with others for robbing Kennedy Lutenyo Aronya Sh10,200, mobile phones, two ATM cards, a national identity card and assorted clothes, all valued at Sh27,600.
Shihunza and his accomplices were found to have been in possession of dangerous weapons, including a gun, Somali swords, machetes and clubs.
The court was told that Lutenyo and his family were attacked on January 14, 2015 at 11pm while asleep at their Shibuye home, Kakamega East sub-county.
He was woken up by knocks at his bedroom window and upon peeping, three people who had disguised themselves as police officers ordered him to open the door.
Since some were in police uniform, Lutenyo opened the door. The assailants got in and started reigning terror on him and his family.
The gang demanded money and then hit Lutenyo with a club on the head. He lost consciousness. They went on to attack Lutenyo's wife, Jedina Tivina, demanding money and mobile phones from her. She gave them Sh10,000. She was also attacked and severely injured.
The assailants fled when they heard a police vehicle approaching the house.
Lutenyo regained consciousness the following day at Kakamega County General Hospital where he had been admitted.
Shihunza and his accomplices were also found guilty of robbing Antony Ikumiru of Sh30,000. Shihunza was handed a death sentence on September 14, 2017, which was later reduced to 40 years after he appealed. He has 14 days to appeal the new ruling.