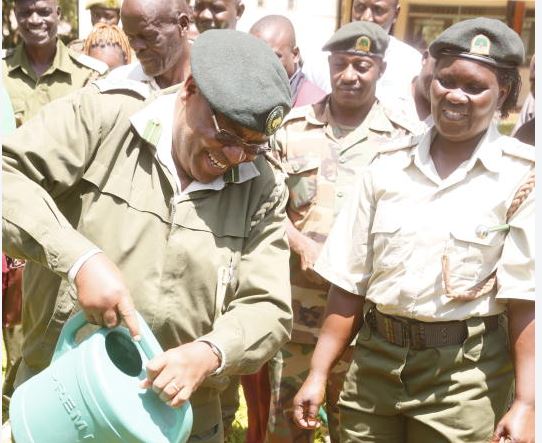 The government will spend Sh48 billion to plant at least 1.8 billion indigenous trees across the country, Environment Cabinet Secretary Keriako Tobiko has said.
While launching the short rains tree planting season in Kakamega yesterday, Mr Tobiko said this would increase forest cover from the current 7.2 per cent to 15 per cent within three years.
"The internationally recognised standard forest cover for all countries is 10 per cent, but we plan to have at least 15 per cent forest cover by 2022," said Tobiko.
He added that good forest cover will ensure water catchment areas are protected, which would make the constant dry spells that breed conflict a thing of the past.
Tobiko said the Western Conservancy, with approximately 8,4818.7 acres under trees, is the leading conservancy in the country. He said the conservancy's success has been made possible by the partnership between locals and the government.
The CS also thanked the Kakamega government and that of Vihiga for pledging to contribute Sh100 million and Sh30 million, respectively, towards the fencing of Kakamega Forest. It is the only tropical forest left in the country.
At the same launch, Kenya Forest Service (KFS) Chief Conservator John Rono said his agency has produced more than 21.7 million seedlings, while another 9.84 million have been provided by KFS partners.
Mr Rono said the seedlings would be planted during both the short and long rains next year.