Orders in ACK theft probe extended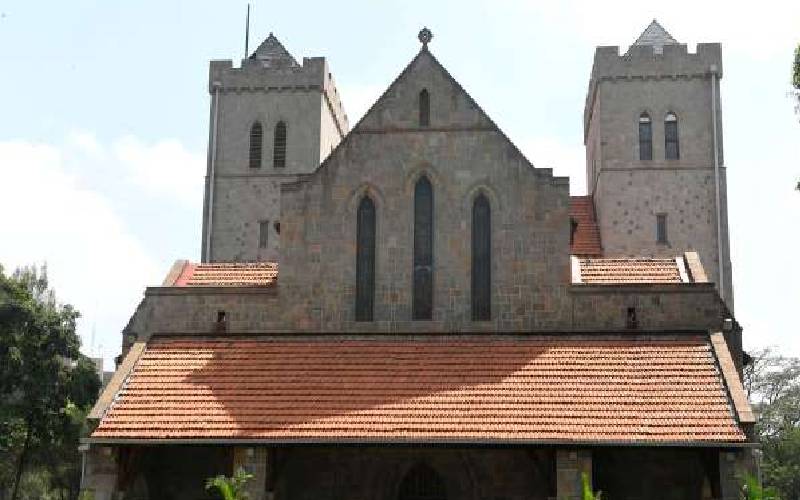 A court has extended orders requiring two banks to supply account details of Anglican Church of Kenya (ACK) to aid investigations into alleged loss of over Sh400,000.
Prosecutor Joan Tarus said Kenya Commercial Bank and Barclays Bank are yet to comply with its earlier order to provide investigators with withdrawal slips and other account details.
The detectives are investigating alleged theft at KCB's Kakamega branch and Barclays' Leicester branch in England.
The banks were ordered to provide the information after it emerged money was stolen using a forged signature.
In a sworn affidavit, investigating officer Geoffrey Mwera told court the suspects forged the signature of retired ACK bishop Horace Etemesi Shitanda.
Shitanda ceased to be a signatory to the church's bank accounts upon his retirement on December 17, 2006.
The signature was forged on diverse dates between December 17, 2006 and March 19, 2019 when huge sums were withdrawn.
Tarus said an unidentified suspect forged the signature on December 28, 2017 and stole 1105.80 Euros (Sh123,760) from the church's Barclays Bank account in England.
Another withdrawal of Sh342,250 from KCB in favour of a Mr Benjamin Kibara Wathituni was made on January 9, 2018.
"I find it necessary, and for the purpose of my investigations, to inspect the ACK Butere Diocese bank accounts at Barclays in Leicester, England as well as the KCB account and obtain evidence to the said offences," said Tarus.
He added: "After the investigations, the suspects shall answer charges of conspiracy to commit felony with intent to defraud as well as stealing, where the church lost a total of Sh466,010."
Resident Magistrate William Lopokoiyit ordered the banks to supply the information for the the period the money is said to have been stolen.
The case will be mentioned on August 19.