Ward reps lose bid to get bank loan reports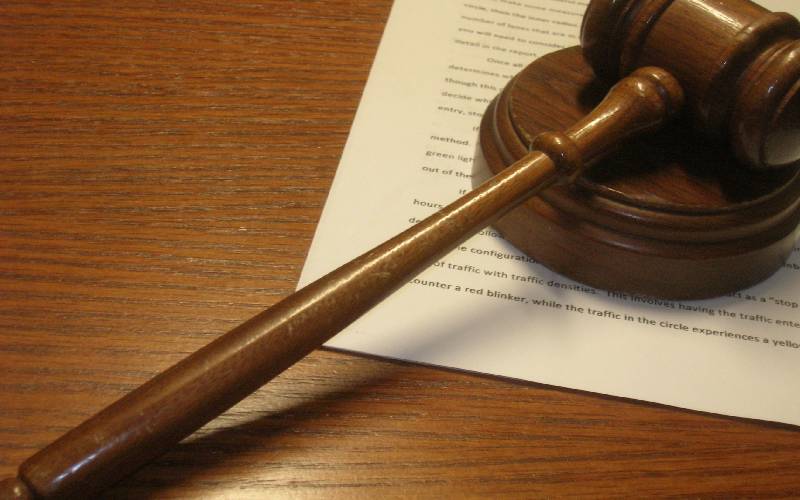 Ward representatives have lost a bid to compel a bank to furnish them with statements for an account operated by the county assembly.
The petition signed by 67 members of the county assembly wanted the manager of Family Bank, Kakamega branch to supply them with car loan and mortgage repayment records of their colleagues who were no longer in office.
But in his ruling on Friday, High Court Judge William Musyoka noted that the petitioners had not provided sufficient grounds to warrant granting of the orders sought.
He also said that the orders would determine the main petition when all parties had not been accorded equal chances to respond.
"The orders sought in the notice of motion are the same as those sought in the petition. It is in the best interests of justice that the issues be heard. The petitioners herein haven't provided sufficient grounds to compel the court to grant the orders sought. The application lacks merits and is hereby dismissed," he said.
Justice Musyoka ordered the parties to take fresh hearing dates for the petition at the court's registry.
In December last year, MCAs went to court seeking to have the House leadership compelled to deposit their car loans and mortgages into their accounts.
They swore that they were serving their second year in office, but were yet to receive Sh2 million to buy cars and Sh3 million to pay for a house as laid out in a circular by the Salaries and Remuneration Commission dated November 15, 2013.
The ward reps sued County Speaker Maurice Buluma, County Clerk Patrick Wafula, his deputy John Simwa, Head of Legal Lawrence Were and Principal Accountant (Pascal Mwanje).
Other respondents in the petition are Internal Auditor Nephat Mbati, Head of Finance Laban Maloba and Principal Fiscal Analyst Beatrice Ilavonga.
MCAs Walter Maube (Butsotso South), Jackline Mwakha (Nominated) and Josephat Mwasame (Kongoni), who represented their colleagues, also wanted the House leadership to prepare details of how much money former MCAs had received, amount repaid, interest accrued and any outstanding balances.
But in a sworn affidavit, Mr Wafula maintained that the kitty had no funds because the elected officials in the last administration had defaulted on their repayments.
Wafula swore that the House leadership had initiated steps to recover the funds, including writing demand letters to all indebted beneficiaries to pay off the loans.
Mr Maloba had also told the court that 14 ward reps had disowned the petition before court following claims that their signatures had been forged.