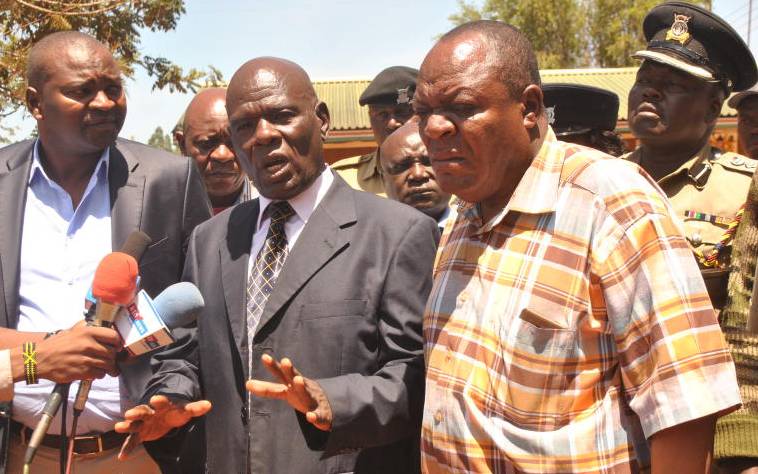 Church leaders from Mumias area have associated the current Matungu killings to joblessness and hopeless created by the collapse of Mumias Sugar Company. Led by ACK Mumias Diocese Bishop Josephat Wandere, the clergy said that their area was experiencing security lapse perhaps due to the rates of poverty in the area. This follows a spate of killings that saw over 14 innocent lives lost among them three students killed by machete wielding groups. He said if the government will not take the Mumias Sugar Company seriously for the sake of employment, it may take a little longer for sanity to prevail in the area.
SEE ALSO: Work ethic. The one thing that changed my fortunes
On the same note, he challenged political leadership from the region to engage in a way that could add value to the locals who are now hopeless. "So many people are roaming around and there is rampant poverty which is now contributing to the current situation of insecurity in this area." he said. He therefore said the Government and leaders have a collective responsibility to look into the locals' challenges among them academic, employment and tier welfare to restore sanity. Wandere asked the security teams to carry out thorough and objective investigations so as to find the truth behind the attacks. He pointed out that there was no way this government, with all the security apparatus, was going to give excuses before arresting the real perpetrators.
SEE ALSO: The Impact of COVID-19 on cybersecurity … Is it a double tragedy?
Meanwhile Mumias police have managed to arrest one suspect they believe was involved in the recent killings in the area. Area police Commandant Peter Kattam confirmed the Friday evening arrest of one Charles Wesonga Toto, a teenager who was found in possession of weapons which they believe were used in the attacks. "When he was arrested at Butombe Village, the police found in his possession, a panga, an axe and three rolls of bhang. He also revealed three accomplices whom we are pursuing," said Kattam. The police also said the suspect confessed being involved in the attacks and that their target was to claim more than 100 people.