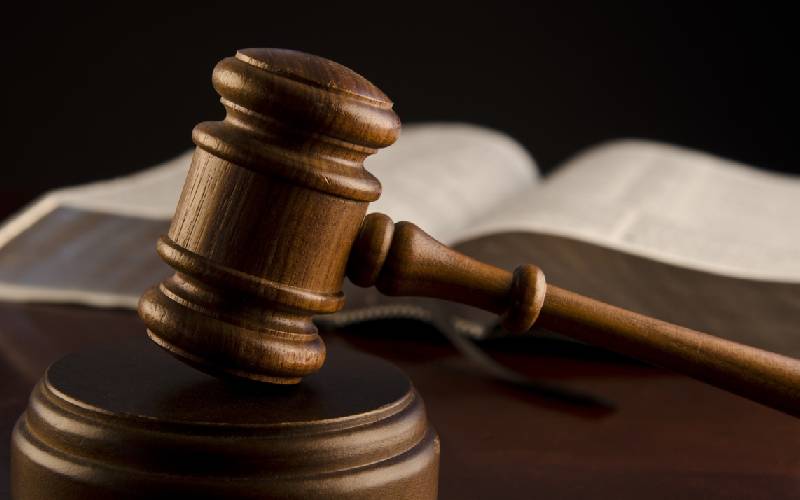 Three men have escaped the hangman's noose after the court jailed them for 25 years each for robbery with violence.
Saidi Atako, Marcus Shisia and Vincent Okumu had appealed at the High Court after Mumias Principal Magistrate Terry Odera sentenced them to death on April 8, 2016.
On September 3, 2015, Saidi Atako, Marcus Shisia and Vincent Okumu robbed Alexander Angona of Sh37,500 and other personal belongings all valued at Sh42,700.
On a separate count, they were found guilty of robbing Nicholas Otuma of money and goods valued at Sh7,300.
Read More
On a third count, Atako, Shisia and Okumu were found guilty of violently robbing Dickson Otsieno of goods worth Sh3,150.
The court heard they were armed with crude weapons, including machetes, clubs and metallic bars, during the robberies.
In their appeal, the three sought to have their sentence quashed, arguing they were not positively identified by the complainants.
However, Justice Ruth Sitati maintained it was a deserved sentence. She said the three were convicted on the basis of factual evidence which was free from error.
During the robbery, the three, who were in the company of others not before court, inflicted serious injuries on the complainants. Medical documents were presented before court showing the complainants suffered injuries.
Sitati said she upheld their conviction as they were well known to the complainants who identified them during the attack.
She gave the convicts 14 days to appeal at the Court of Appeal.