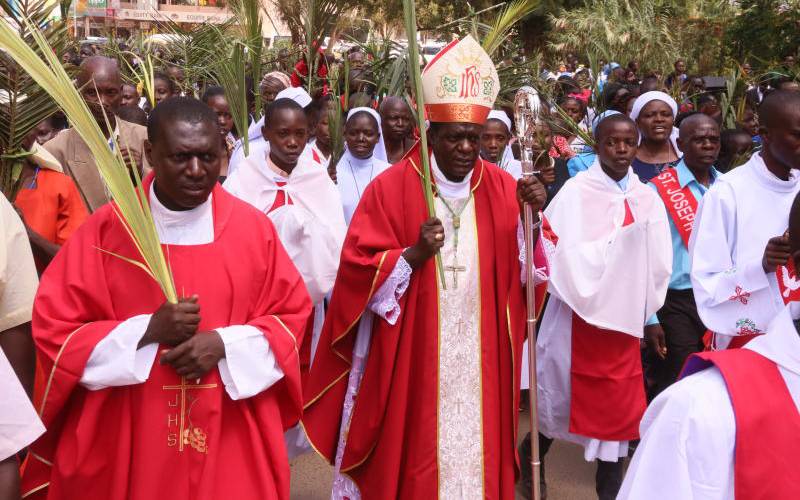 Catholic bishop Joseph Obanyi has cautioned fellow church leaders to help stop politicians from carrying on their activities in churches.
Speaking during the Easter Celebrations in Kakamega, Obanyi said politicians will always come in the guise of supporting the word of God and when given a chance they turn it into political rallies.
"They use the platform to hit at each other what amount to abusing holy temple. This should be stopped for the purposes of Christ," he said.
He also asked politicians to realize the need to lead this country in the right direction saying all churches must be free of division created by the presence of politics.
He asked them to be a better example in the society to save the current generation from following the same dirty ways of living.
Obanyi said as church leaders they will not allow such political activities to continue in their churches just because of love for money.
He said politicians had turned to churches after realizing that most churches require support and therefore vulnerable for anything.
Obanyi also faulted those hell-bent on fronting a bill which is yet to be tabled in parliament seeking to check on errant churches in the country.
"That bill may not give a lasting solution but what must be done is to mark those churches sprouting up every day with bad intentions for regulation.
He also asked the government to weed out fake men in clothes whom he said have been enriching themselves from unsuspecting flock.