Kemri willing to solve Kakamega twins identity conundrum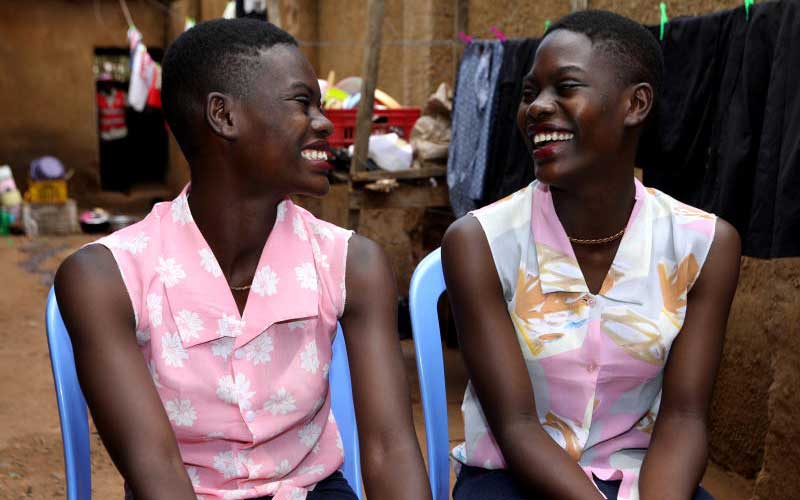 Kenya Medical Research Institute (Kemri) on Wednesday said it will fund a DNA test to help the two identical girls in Kakamega find out if they are blood sisters.
Kemri's Research and Development director Prof Sam Kariuki said they would assist the family find out their identity if requested to do so.
He said the matter has raised a lot of interest in the country and should be sorted out to help the families settle in peace.
"This is a matter of public interest, and to bring it to closure for the interested parties Kemri would offer DNA services if requested," said Kariuki.
Parents of the two 'identical' girls had demanded a DNA test to know whether they are related in away or not, but were quick to add they would accept any outcome.
Richard Olukhakha and Rosemary Onyango, parents of Melon Lutenyo and Mevies Imbaya, who they have raised separately called on well-wishers to help them unravel the mystery.
"We want to find out if something went wrong somewhere, their similarities are too many," said Olukhakha.
The two girls who are KCSE candidates backed their parents request for DNA to help them clear the matter as soon as possible so that they can focus on preparing for their national exams at the end of the year.
"We are appealing to any well-wisher out there to help us secure DNA test before we open school for the second term. We want to be at peace after knowing our identities," said Sharon.
It takes about a five days to get DNA results at Kemri.
Sharon Mathias, who has been raised by Angeline Omina, a resident of Kangemi in Nairobi, is a spitting image of Melon. The two believe they are twins.
Sharon studies at Shikoti Girls High School while Melon is at Kongoni Secondary School. Both schools are in Kakamega County.
Their meeting, which has excited Furfural village in Likuyani Constituency, comes 19 years after their mothers left Kakamega Provincial General Hospital, now Kakamega Teaching and Referral Hospital, with their babies - Rosemary with Melon and Mevies, and Angeline with Sharon.
Melon and Mevies are said to have been born on August 15, 1999, while Sharon is reported to have been born at the same hospital two days earlier.
But there are other similarities besides their being born in the same hospital and attending school in the same county.
"Their faces are so identical that I find it difficult to differentiate them. Their voices and way of reasoning is also similar," said Rosemary, adding that the two share similarities in their personalities and love and dislike of certain foods.