Court demands bank details in Shinyalu CDF fraud case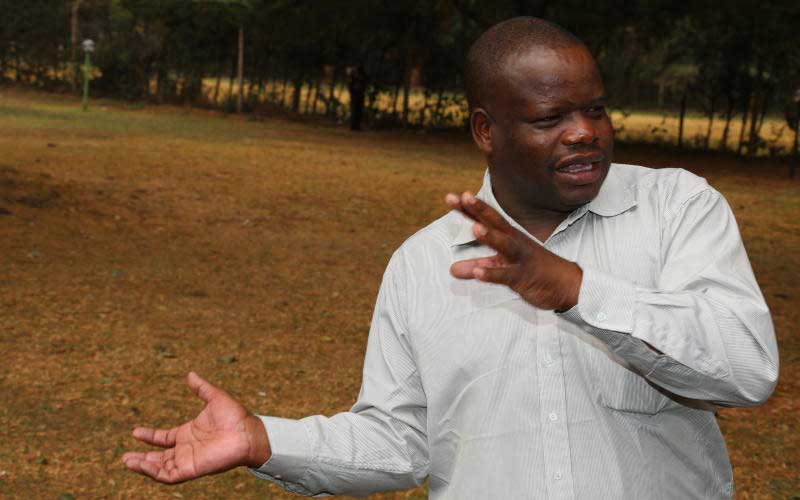 The court has ordered a bank to furnish detectives with certified copies of Shinyalu Constituency Development Fund (CDF) account transactions.
Kakamega Resident Magistrate William Lopokoiyit also ordered Co-operative Bank's Western region manager to present certified copies of bank statements of two schools said to have received money from the CDF account allegedly for ghost projects.
Shamiloli and Shivakala primary schools are said to have received the Sh1 million each for non-existent projects.
Police Constable Eric Kisakwa told the court that the bank was used to siphon funds from the kitty by people who used fake payment vouchers.
In a sworn affidavit, Mr Kisakwa, who is attached to the Directorate of Criminal Investigations (DCI), said the fraud was made possible by false minutes prepared by the CDF Project Management Committee.
Mr Kisakwa said the committee further made false payment vouchers and issued cheques for the non-existent projects.
He said the suspects in the case conspired to steal public funds from the said bank account on diverse dates between December 5, 2014 and March 25, 2019.
"I am investigating a case of conspiracy to commit felony, stealing, abuse of office and false claims by persons employed in the public service. Due to the foregoing and according to reasonable suspicions, I find it very necessary and desirable to investigate the said accounts," said the lead investigator in his affidavit.
The magistrate also ordered the CDF Fund Manager to forward to the DCI the list forwarded to the CDF in Nairobi for approval of the alleged ghost projects.
The District Accountant was directed to surrender true copies of the payment vouchers together with the CDF/PMC minutes, budgets and confirmation schedules for the period under scrutiny.
Mr Lopokoiyit further ordered that the detectives be furnished with copies of audit reports for Shinyalu CDF since 2014 to date.
The magistrate directed that the orders be served to all the respondents. The internal auditor at CDF National Board is among the respondents.
Area MP Justus Kizito was summoned by the investigators on Sunday.
"I have every reason to believe that you (Mr Kizito) are connected or have information which may assist me in my investigations. I hereby call upon you to appear before the Regional DCI Headquaters in Kakamega on April 5," read the summons by by Mr Kisakwa.
The matter will be mentioned on April 17.