Classrooms roofs blown off by storm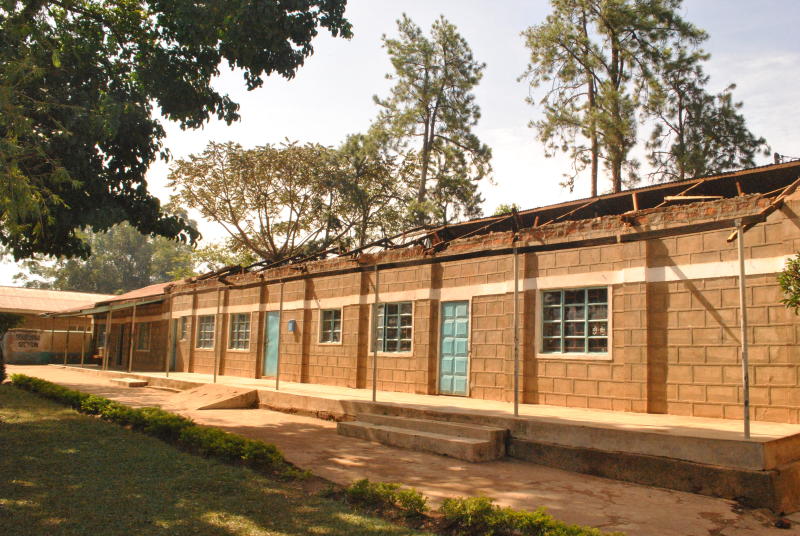 Strong winds yesterday blew off the roofs of three classrooms at St Marys Shibuye Girls Boarding Primary School in Shinyalu.
Kakamega East Sub-county Quality Assurance Patrick Akhulia said that at around 5pm, the area experienced torrential rainfall which was accompanied by powerful gusts of wind.
"I was notified by the school management that the roofs of three classrooms, including the library, had been carried away by wind. The iron sheets had been completely destroyed and nothing could be salvaged," said Mr Akhulia.
He added, "Classes were in session when the thunderstorm started but we thank God no pupil or teacher was injured."
The education officials said that following the incident, the capacity of the remaining classrooms had been stretched.
The school has a population of about 700 pupils and the classrooms now have at least 100 pupils, exceeding the Ministry of Education's recommended 40 pupils per class.
"The school needs urgent intervention to repair the roofs, renovate the dilapidated classes that were built in the 1960s, and put up new structures without interfering with normal learning," Akhulia said.
Students' safety
Local MP Justus Kizito visited the school and said teachers should ensure the students' safety by writing to the Education ministry and the National Government Constituencies Development Fund on the challenges they were facing.
"Schools with infrastructural challenges that need urgent intervention should present their proposals," said Mr Kizito, adding that funds would be set aside to renovate the classrooms.