Kolanya Girls High School seeks help towards infrastructure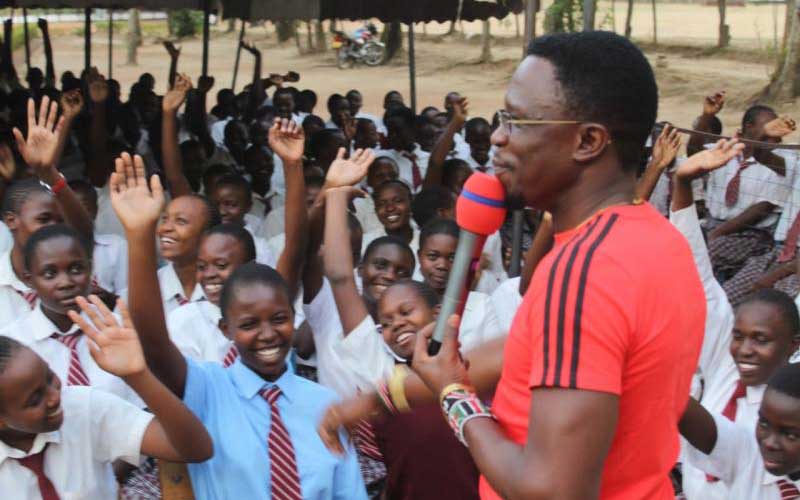 The management of Kolanya Girls High School is calling on the Ministry of Education and county leadership to help it in improving its infrastructure.
The call was made on Valentine's Day when Foreign Affairs Chief Administrative Secretary Ababu Namwamba visited the school to share with the girls the spirit of love and affection of the day.
The only girls national school in Busia County was recently trending in social media when pictures of the students trekking to fetch water made rounds, inviting rage from angry Kenyans.
Mr Ababu took the opportunity to encourage the girls to work hard and register good grades despite the adversities facing them like lack of water, congested dorms and classrooms and shortage of teachers.
Giving flowers and chocolate bars to Form Four students, Ababu said the Ministry of Education was in the process of availing the Sh5 million for the school's infrastructure promised by Deputy President William Ruto last year.